More than just a pretty shoe.
More than just a pretty shoe.
THE LOOK
Rothy's Chelsea boot is a groundbreaking addition to any modern wardrobe. Settling somewhere between ultra-chic and comfy-casual, the women's Chelsea boot breaks through in the best way. Wearable and perfectly pairable with any number of your favorite ensembles, the Chelsea boot is bound to be your favorite go-to shoe. Regardless of season, these brilliant boots shine, leaving a trail of inspiration behind every step you take.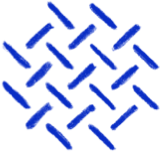 THE MAKE
Crafted with a sleek, seamless construction, you'd never know these boots were created from plastic waste previously destined for landfills. At Rothy's we are proud protectors of our planet and have our sights set on modernizing the face of sustainable style. Using 3-D knitting technology, the Chelsea boot comes to life boasting a luxurious look and feel. Slip into a sock-like experience that feels snug, cushioned, and endlessly comfortable. No break-in period, no problem.
Not only are Rothy's slip-on Chelsea boots made from recyclable materials, but they're completely recyclable, too. Now that's plastic, reimagined.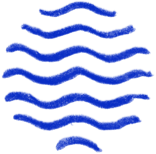 THE CARE
The Chelsea boot's unique material construction makes care and cleaning a total breeze. Say goodbye to stink and stains— throw your Rothy's into the wash on delicate, cold-wash settings with a mild detergent and let them air-dry to achieve that like-new look and feel. Avoid using warm water or heated dryer cycles to treat your Chelsea boots as it could cause unwanted shrinkage or shape loss.