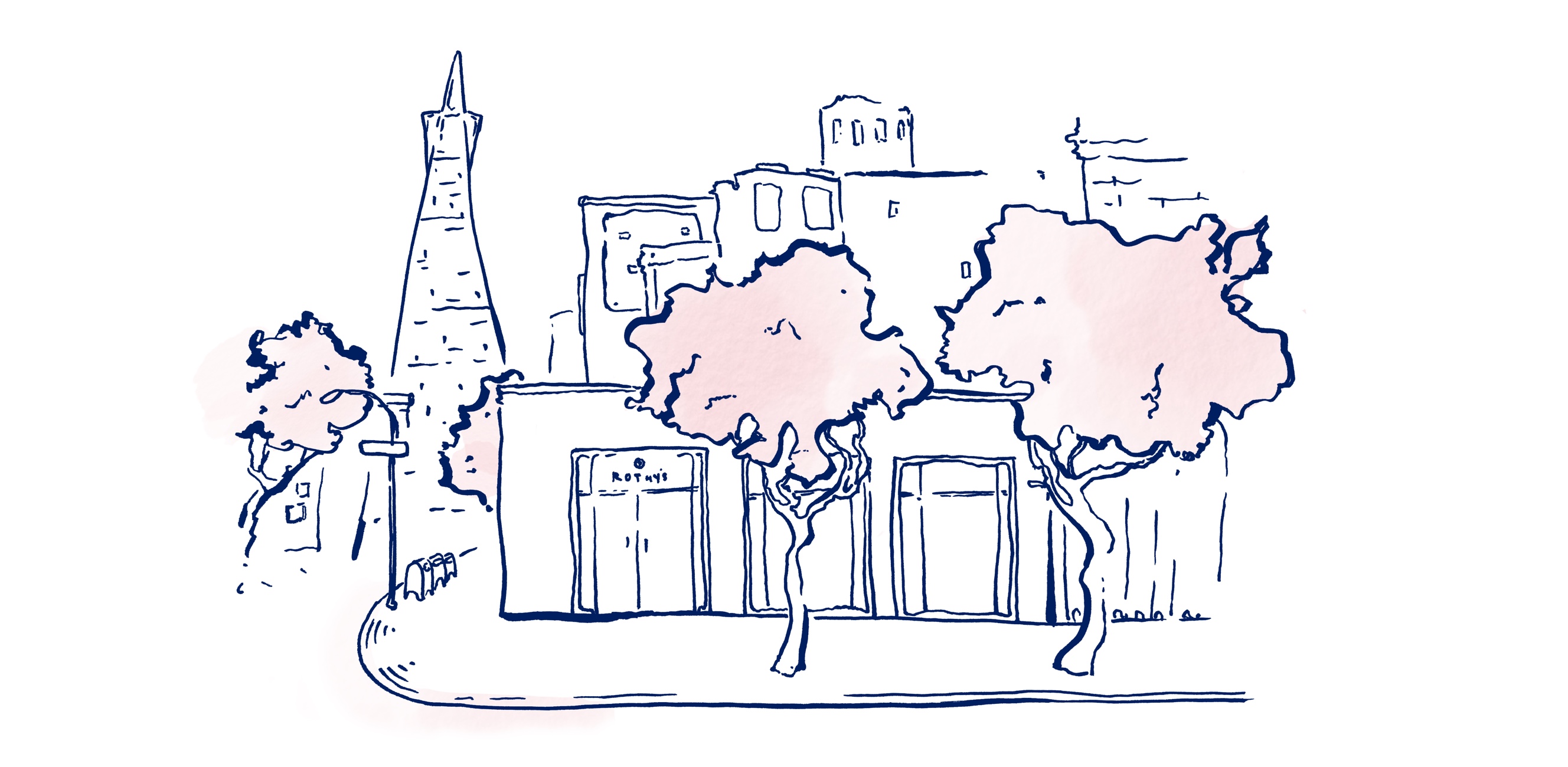 Hi, We're Rothy's.
Based in San Francisco, we're dreamers, designers, and doers who bring a wide range of stories, perspectives, and expertise to everything we do.
"
We've celebrated big moments together, run races together, fixed problems together. It's the true definition of team.
We're close knit.
Just like our shoes, we're a close-knit bunch. Our office is made up of an unlikely crew from all parts of the US, a handful of countries, and a diverse set of professional backgrounds. We speak Mandarin, Spanish, English, and some occasional gibberish, depending upon the time of day. We're here to push the world of fashion to do better, and we can only do that with a diverse and empowered team. We believe that our differences make us (and the products we create) better.
"
Sustainability is built into every part of our design and production process — it's not just lip service.
We're seriously sustainable.
Our shoes aren't the only sustainable things around. We strive to make our office as thoughtful, sustainable, and comfortable as our shoes. We're even certified by the city of San Francisco as a Green Business, and we're pretty proud of that milestone!
"
It's inspiring to be a part of a culture that champions doing the right thing, and taking the time to get it right.
We always embrace the challenge.
We live our professional lives by one rule: embrace the challenge. Whether that's perfecting a new shoe silhouette or having a hard conversation with our peers, we wholeheartedly embrace whatever comes our way. That, along with constant communication, hasn't failed us yet.
If you're like us, you love a fresh take on classic design, but you're also interested in bending the rules. Want to join our team? We'd love to hear from you.
COME JOIN US