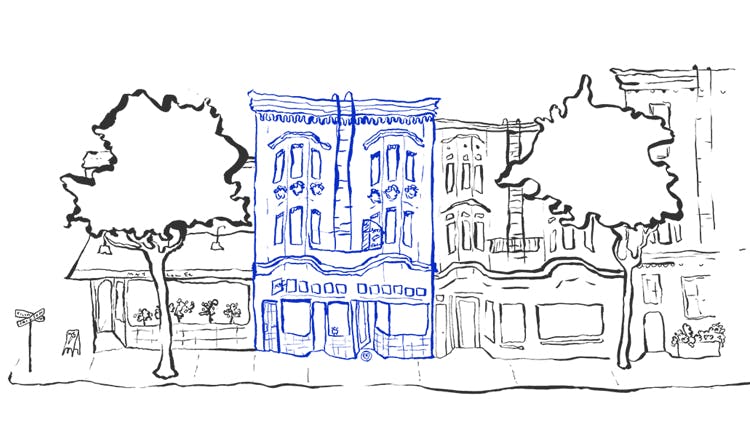 Our home base.
San Francisco has always been home, so we couldn't be more thrilled to open our first store on iconic Fillmore Street. Our company was born here, and our headquarters are located just two miles away in historic Jackson Square. San Francisco is in our DNA, and we're so excited to officially put down our first retail roots here..
Address
2448 Fillmore St.
San Francisco, CA 94115 USA
Hours
Monday to Saturday: 10am–6pm
Sunday: 10am–5pm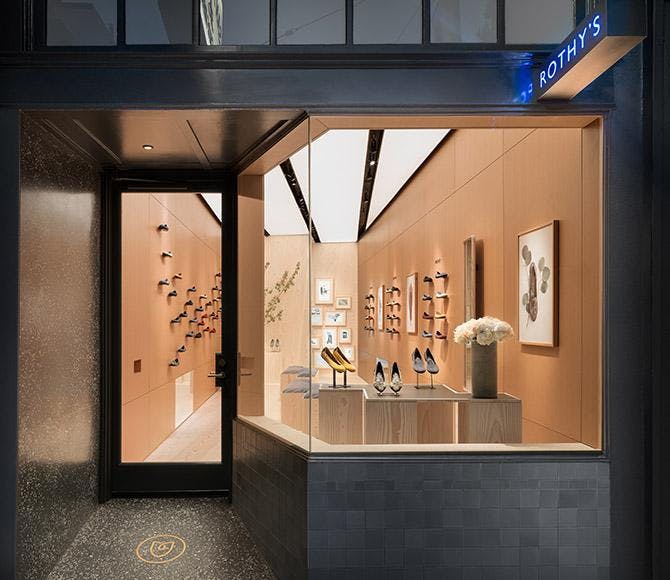 Come visit us.
Come see us on Fillmore and Jackson for exclusive colors and prints you won't find online. And we promise to always have something fun going on, from community events to personalized fit tests to volunteer opportunities.
Let's talk history.
2448 Fillmore Street was home to San Francisco Boot & Shoe Repair from 1980 to 2016. The store was owned and operated by Edward "Ed" Nahigian, who worked in the shop nearly every day of its 36 years in business. Ed was a beloved fixture of the Fillmore community and is sorely missed. We feel honored to follow in his footsteps and continue the tradition of bringing only the highest quality footwear to Fillmore.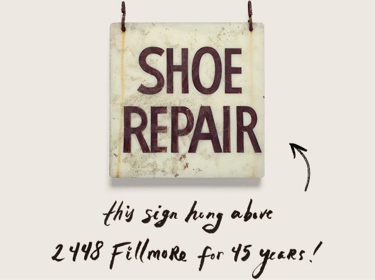 A walking guide to Fillmore.
There are so many reasons why we love Fillmore Street.
Here are just a few.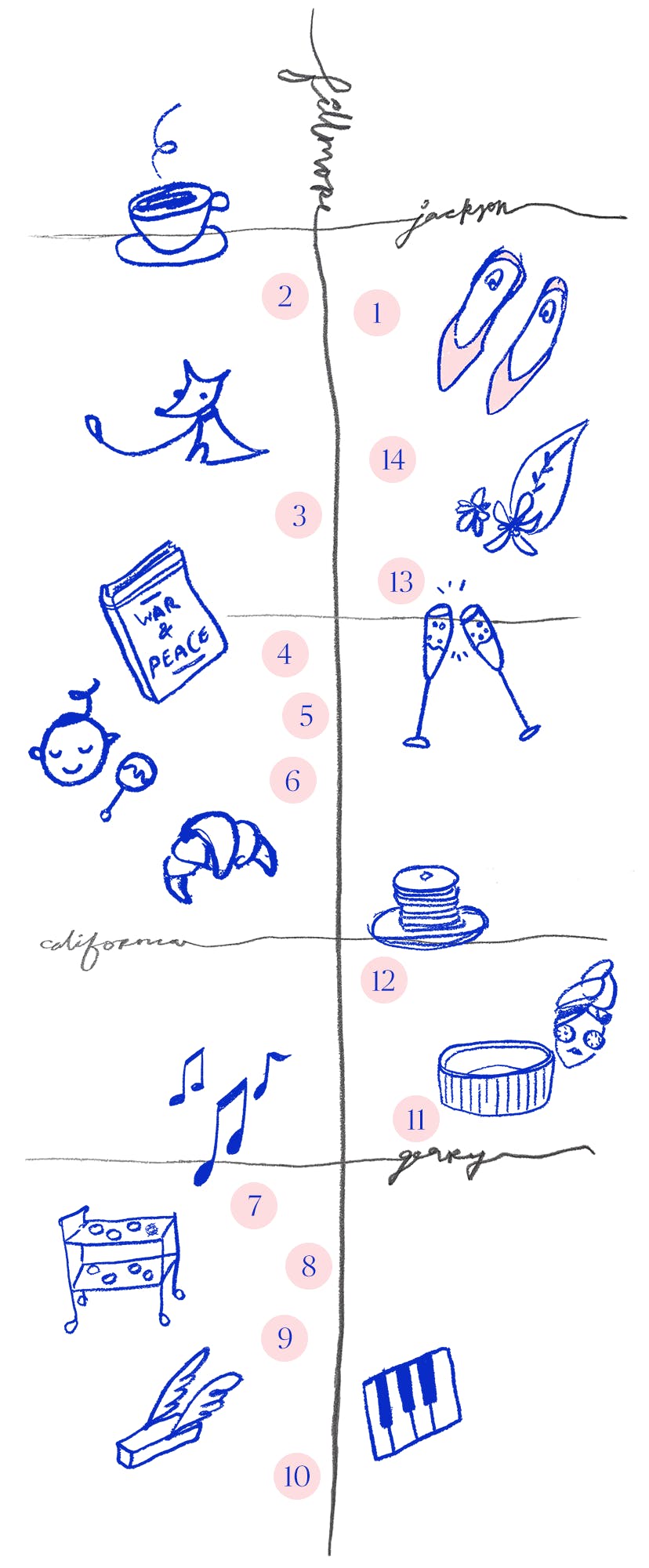 1. Rothy's: The new kids on the block. 2. Blue Bottle Coffee: A coffee lover's paradise. 3. George: The spot to shop for chic pups. 4. Browser Books: Get lost in the stacks. 5. Mudpie: We can't handle the cuteness. 6. Jane: Granola and green juice galore. 7. The Fillmore: A classic stop for classic rock. 8. State Bird Provisions: Perfect for a dim-sum date night. 9. Fat Angel Food & Libation: They had us at "butter menu." 10. Sheba Piano Lounge: Ethiopian food and live jazz? Say no more. 11. Kabuki Springs & Spa: Dip your toes into the cold plunge. 12. The Grove: The best short stack in town. 13. D&M: Champagne club anyone? 14. Le Labo: Not your grandmother's perfumery.