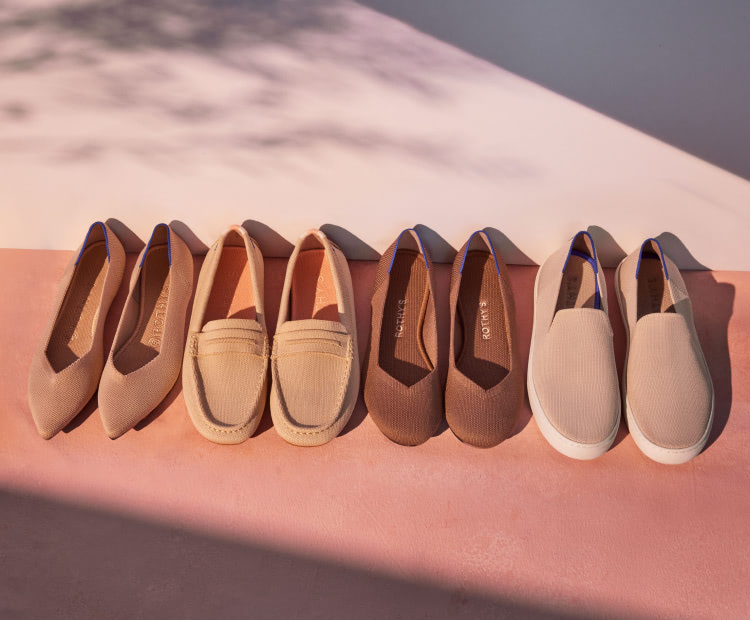 Essentials, elevated.
Meet neutral shades and tonal prints inspired by the colors of the world around us. Comfortable, versatile and knit with recycled materials, these go-to shoes and bags are made to complement anything in your closet.
We're sorry, no matches were found.
We couldn't find any results for your selected filters. Clear your filters, or contact our team and we'll be happy to help.