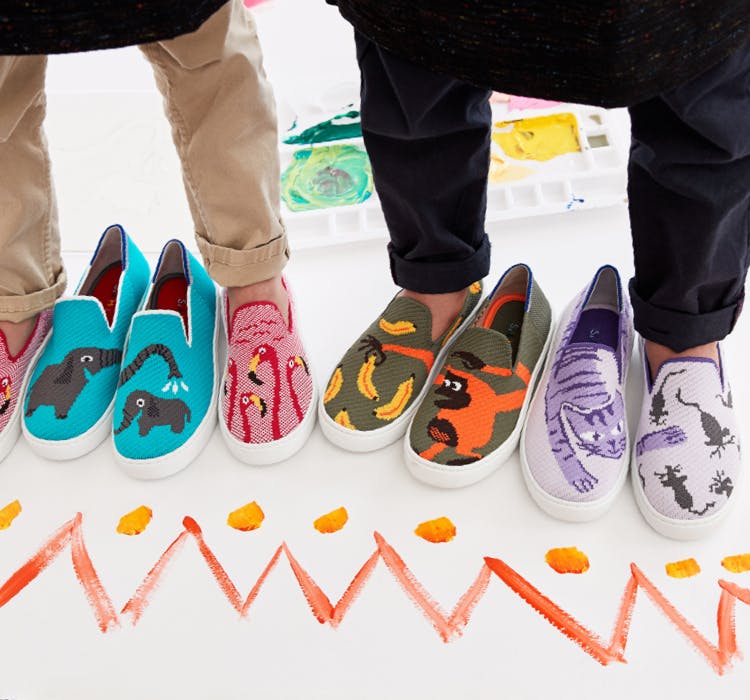 Our perfect partners.
We love pairing up with special collaborators to bring unique creations to life. Because there's really nothing better than making shoes with friends.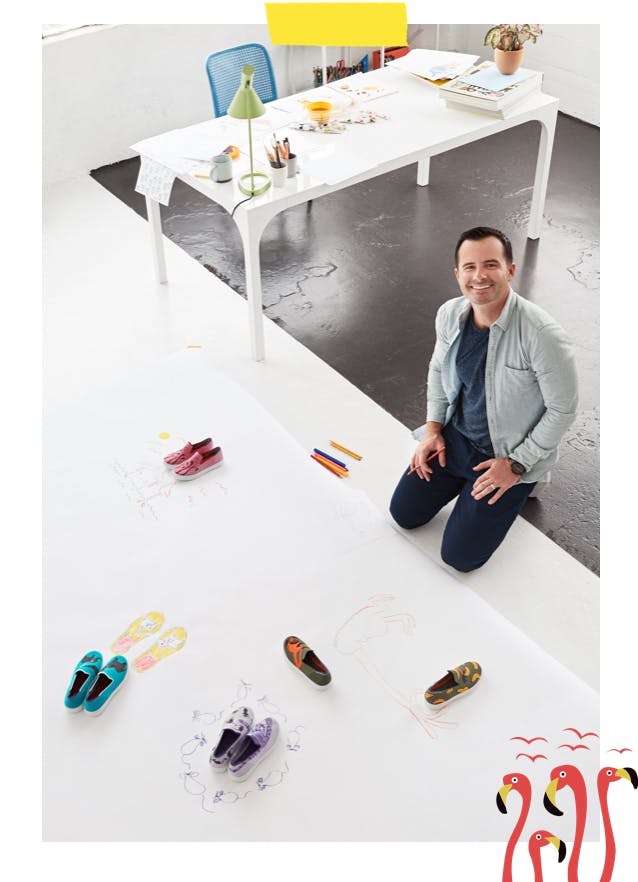 Rothy's x 
Pete Oswald
Walk on the wild side with our new kids sneakers. We partnered with acclaimed illustrator (and father of three) Pete Oswald to create these delightful styles. Consider the cuteness unleashed.
"When I was a child, I thought I'd grow up to be a shoe designer. It's such a happy coincidence that creating this collection allowed my childhood dreams to come true."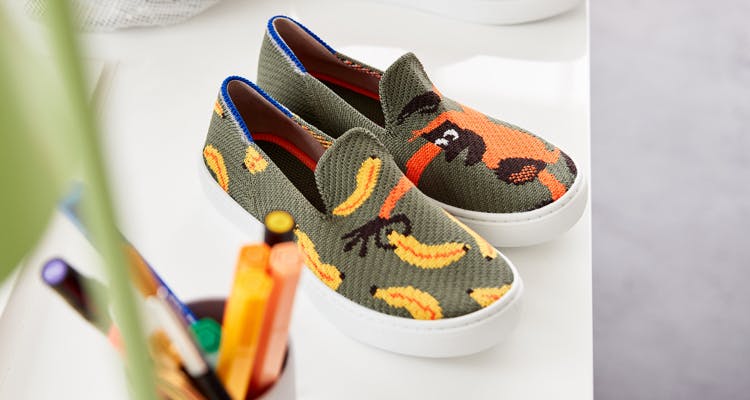 Behind the design.
We were so inspired by Pete's whimsical illustrations that we asked him to work his magic on our Kids Sneakers. Through the asymmetrical design, Pete tells a playful story about some seriously cute critters.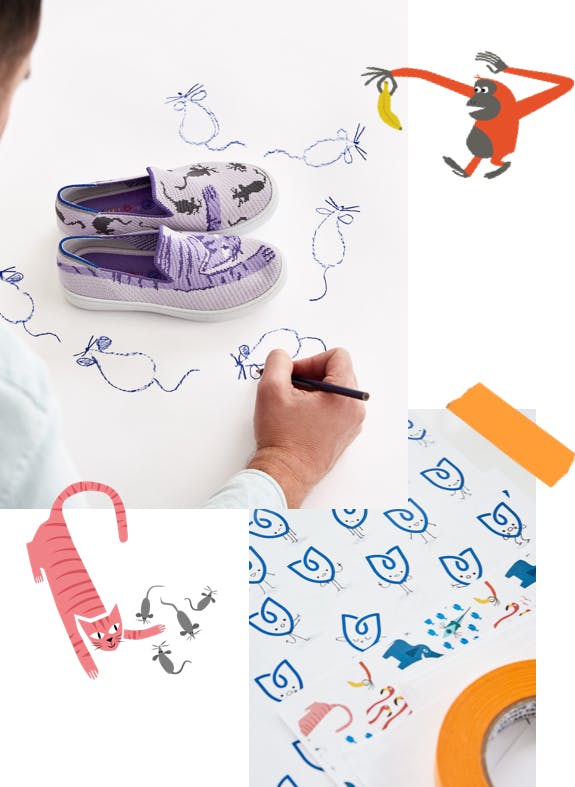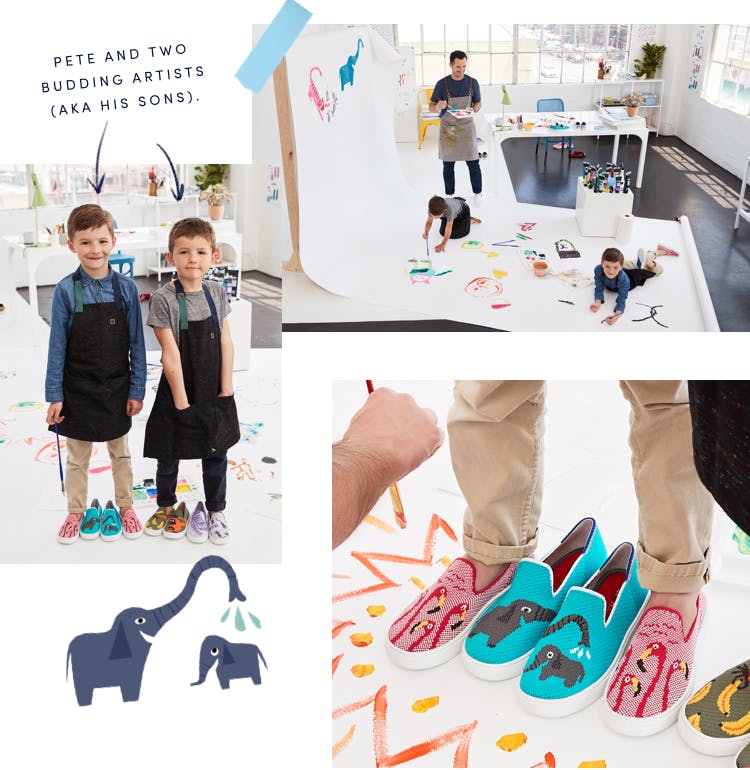 "I drew on childhood curiosity and imagination to create these shoes. Each pair is used as a canvas to tell a story and features some of my boys' favorite animals."