Packing Light with Rothy's
With Memorial Day Weekend just around the corner, we've got our sights set on summer. Summer vacation, to be more specific. Whatever you have planned, whether it's a quick weekend away or a few weeks abroad, your Rothy's are the only shoes you'll need in your bag. They're the ideal travel flats—versatile, packable, flexible, and lightweight, making them the perfect accessory for every summer adventure ahead.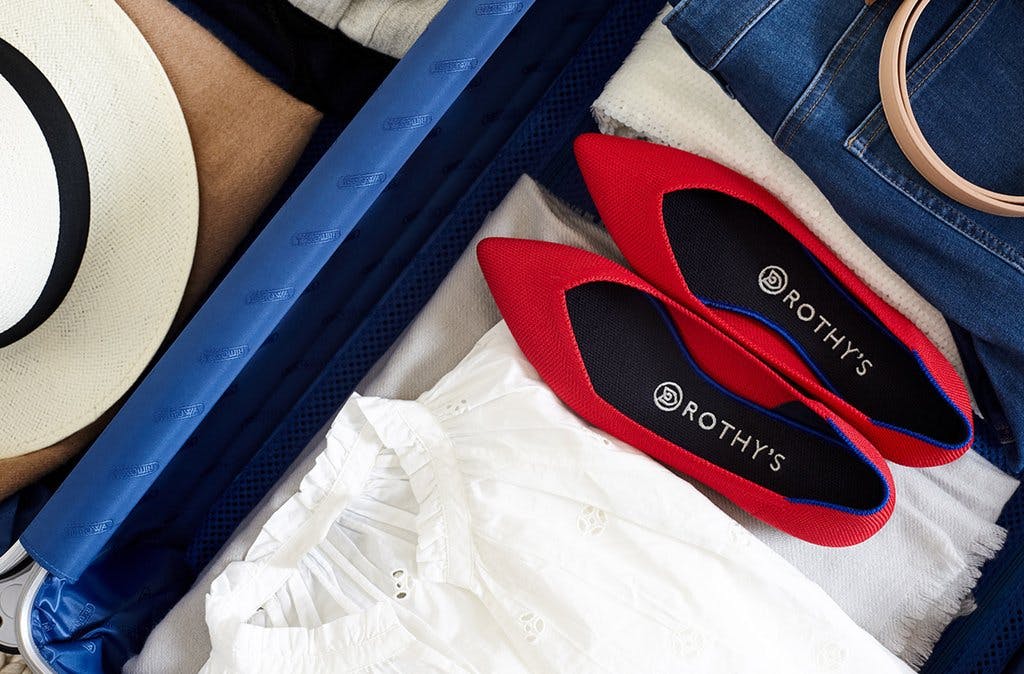 Rothy's lightweight flats are by far the best travel shoes for women. As comfortable as they are stylish, our shoes are appropriate for any vacation activity. No more packing four pairs of shoes—flip flops, sneakers, more flip flops (just in case!),and those wedges for drinks and dinner. Instead, just stick with your Rothy's. Trust us on this one. Your feet will thank you. They're the most comfortable walking shoes for travel, and they'll feel more chic than your old pair of sneakers. Rothy's will keep up no matter what your vacations calls for—walking miles and miles to explore a new city, running down to the hotel gym for a yoga class, or hitting the town after dinner to dance off your jet lag.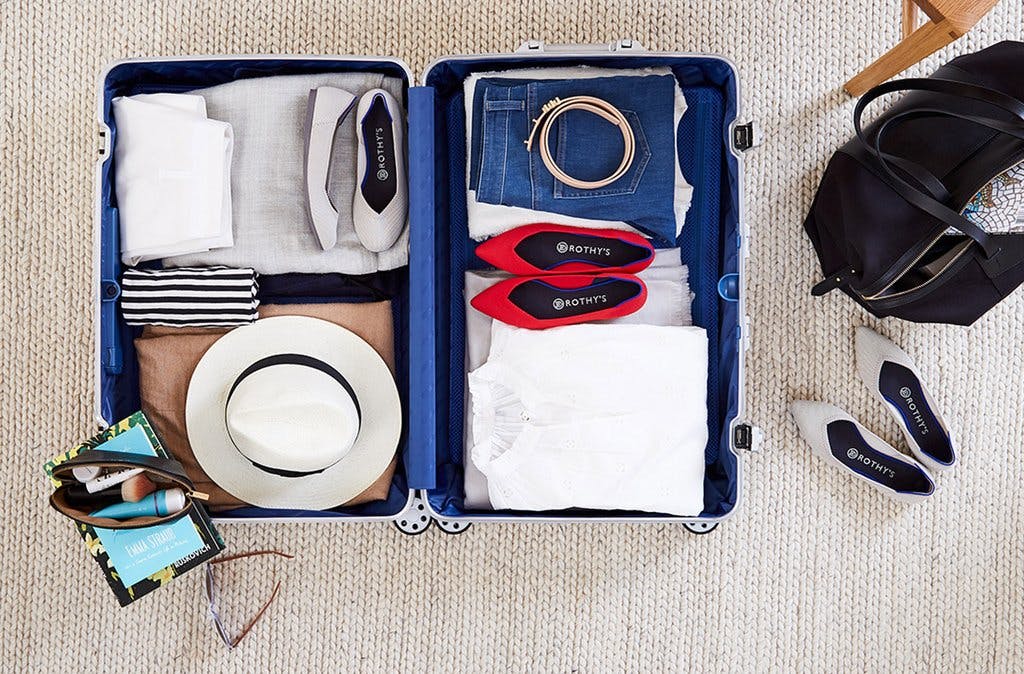 Rothy's aren't just the best walking shoes for travel. They're also the best shoes for packing. They easily slip into your suitcase, whether that's a carry-on you're lugging around yourself or a huge checked bag teetering on the edge of the 50-pound maximum weight. And they're so lightweight that you won't even notice they're in there. Want some options? No problem. Bring as many colors and styles as you'd like and still have room for that bulky travel adapter, that tenth bathing suit you'll probably never unpack, and all those souvenirs you'll be bringing on the way home.