Meet Ali. She's the first Filipina-American woman to be cast as the leading lady of The Phantom of the Opera, which is legendary in the show's thirty-year history. Read below to hear how she got to where she is today and how The Sneaker takes her places.
We have so many women in our lives that we look up to on a daily basis. Who is that for you?
My mother, of course. She is smart and strong and incredibly generous. I have a wonderful group of friends who are constantly inspiring me and helping me to become the best version of myself. And I have a number of theatrical role models (Lea Salonga, Rebecca Luker, Baayork Lee, Kelli O'Hara just to name a few) who have shown me the type of actor (and human) I would like to be.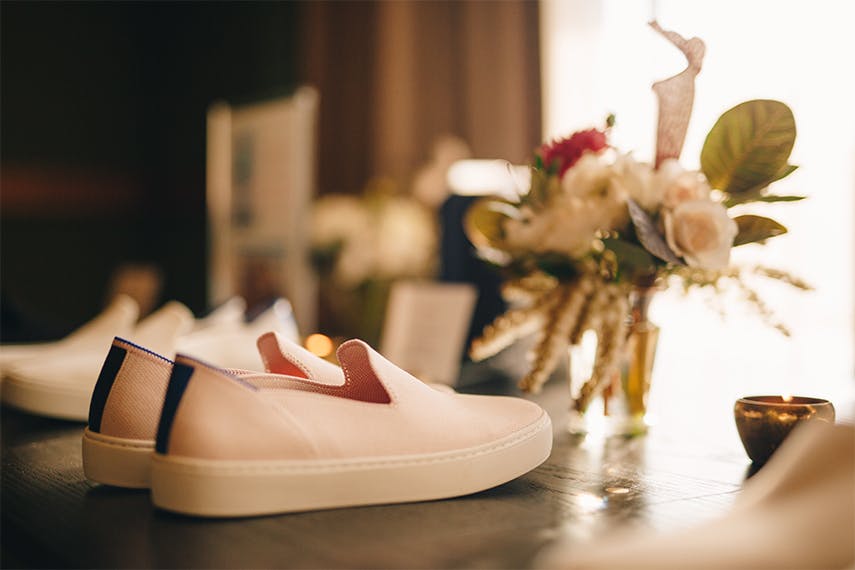 We designed The Sneaker for the game changers—the women who are up early, out late, and always going 100 miles a minute. How does The Sneaker help you on those crazy days?
Well, living in New York City, I have long given up on shoes that aren't comfortable or functional. I am always (speed) walking, be it to the subway to get to work/auditions/social engagements or getting some exercise with my dog. Having a shoe like The Sneaker that is both functional and fashionable (not to mention its positive impact on the environment) is essential to my daily life.
We want to talk about your work for a little bit, mostly because we all dreamed of being Broadway actresses one day. Have you always wanted to be an actress?
I fell in love with the theater at a young age after being exposed to movie musicals, musicals at my public high school, and actual Broadway shows. I took dance and voice (and oboe) lessons throughout my childhood. But I knew show business was incredibly difficult, so I actually went through a decent denial period, attending Yale University as an undergrad psychology major…while performing outside of school and during the summers.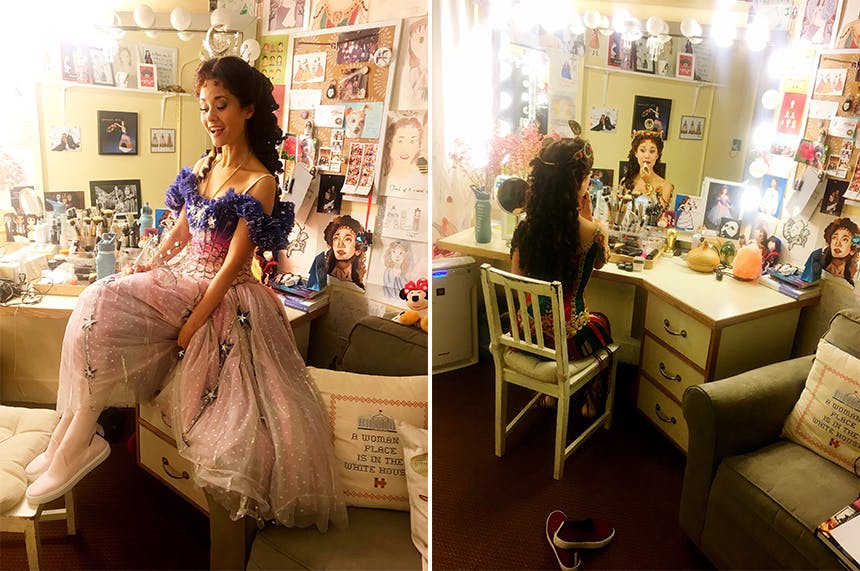 What's the toughest thing about working in the theater? What's the most rewarding?
We are constantly going on auditions and fairly constantly getting rejected. It took me 10 years of auditioning for Phantom to book the job. I love telling stories through my words and movements and voice. And I love that these stories can have a lasting impact on my audiences: mirror their own feelings and/or teach them about what others could be feeling; entertain them and/or help them to have a cathartic emotional release.
We've always admired your character Christine for her strength and resilience. What do you love most about her?
Exactly that. She is a person who has experienced tremendous loss, but through the course of the story is able to find her footing and come into her own strength. She also has a beautifully open heart and spirit. This is why, I believe, she is the only one who is able to look at the Phantom with all of his flaws and misdeeds and still be able to show him compassion and even love. And that makes her very powerful.
So it's obvious that you're a complete badass to us (not to mention we have major job envy). What's next for you?
Ha! Who knows? I am excited to find out. I would love to keep playing amazing characters and telling wonderful stories across all mediums: theater, tv/film, concerts, etc. I have been incredibly fortunate thus far in my career and can only hope the best is yet to come.
Shop Ali's favorite Rothy's here.