How We Wear It: Lacey Young
It's no secret we're a little obsessed with our whole Rothy's team. And we think you'll be obsessed, too. Without further ado, meet Lacey. Lacey's not just our social media guru. She's also a major health nut, longtime yogi, and lover of all things aesthetically pleasing. Read more to find out how and why she spends her days in her Rothy's.
Raised in Charleston, South Carolina, Lacey has an eye for all things beautiful. We credit the cobblestone streets, historic homes, and natural beauty of the city for training her young eye. She now splits her time between New York City and San Francisco and manages to take full advantage of both cities—while somehow running all of our social media, too!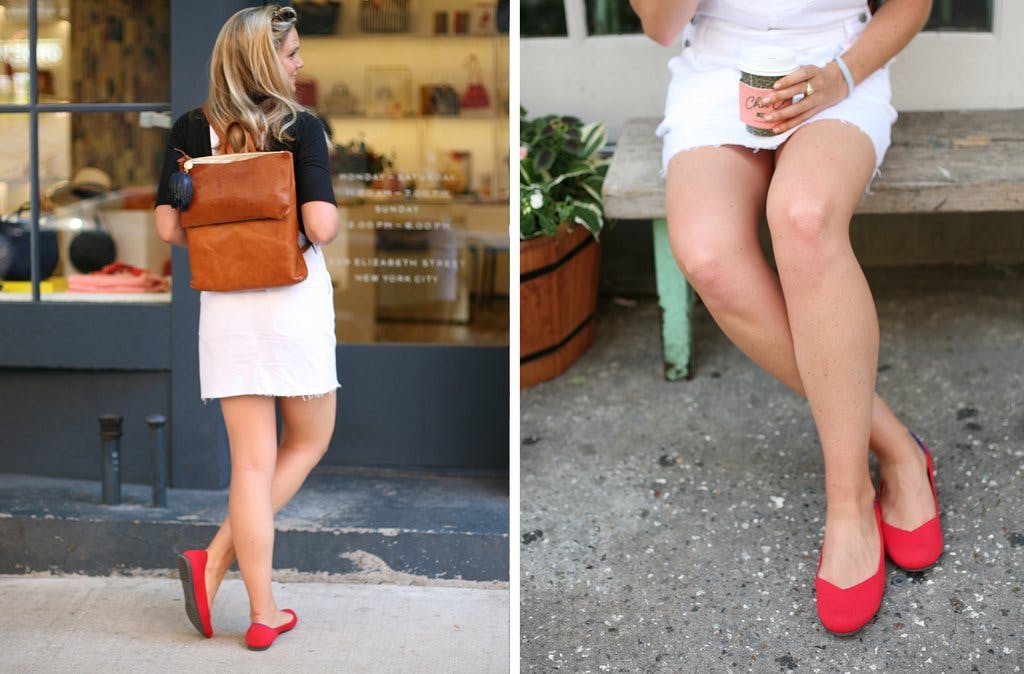 When she's not creating content, interacting with our followers in the comment section, or overseeing strategy, Lacey's usually nerding out on health and wellness. If you don't believe us, you can find her @lacey or @laceyeats for a sneak peek into her life and culinary adventures.
Lacey spends her weekends meandering both cities, and she swears by Rothy's as her go-to city walking shoes. You can also catch her going to yoga (either Modo Yoga in NYC or Yoga Flow on Union Street in San Francisco), trying out the latest fitness pop-up, or getting some fresh air on a scenic hike. And she wears her Rothy's ballet flats everywhere. Except on the hikes. We recommend proper hiking boots for that.
When asked about her favorite Rothy's, our favorite insider got coy. According to Lacey, "There's a new color coming that I KNOW will be my favorite, but until it launches, I'd have to say the Cherry Solid Flat." Don't worry, we don't know what color she has in mind yet either. But if you keep an eye on our Instagram, Lacey will let you in on that secret soon enough.