7x7: New SF Startup Brings Sustainable Fashion to Footwear, Finally
Say hello to your new favorite flats. 
See the article written by Elena Wang here.
Eco-friendly and uber comfortable, Rothy's debut line of flats are made from only one material: polyester fiber sourced from 100% recycled water bottles. Co-founders Roth Martin and Stephen Hawthornthwaite spent more than three years perfecting the almost zero-waste, 3D-knitting technology used to make the stylish shoes.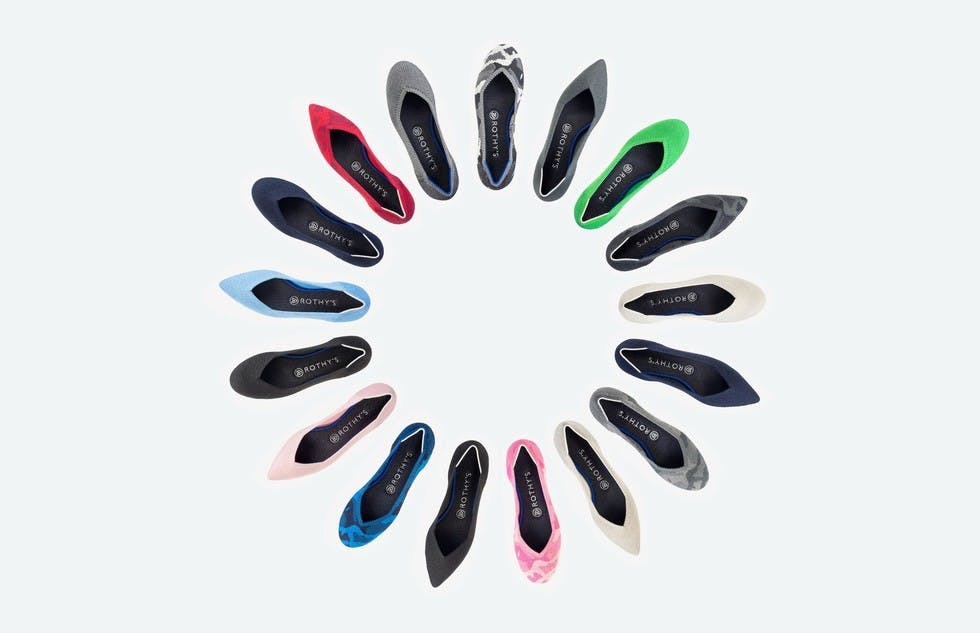 Count it a success. The flats first appeared at Gwyneth Paltrow's Goop MRKT on Maiden Lane in May, and sold out within days. Now available online in two classic silhouettes and a variety of chic colors and patterns, they are quickly gaining renown in the fashion blogosphere for their sock-like feel and serious versatility (we're not just talking the usual day-to-evening wear transition here; customers are using them to sail and even, Martin reports, paddle board). Best of all? You can throw them into the wash after a long day's walk.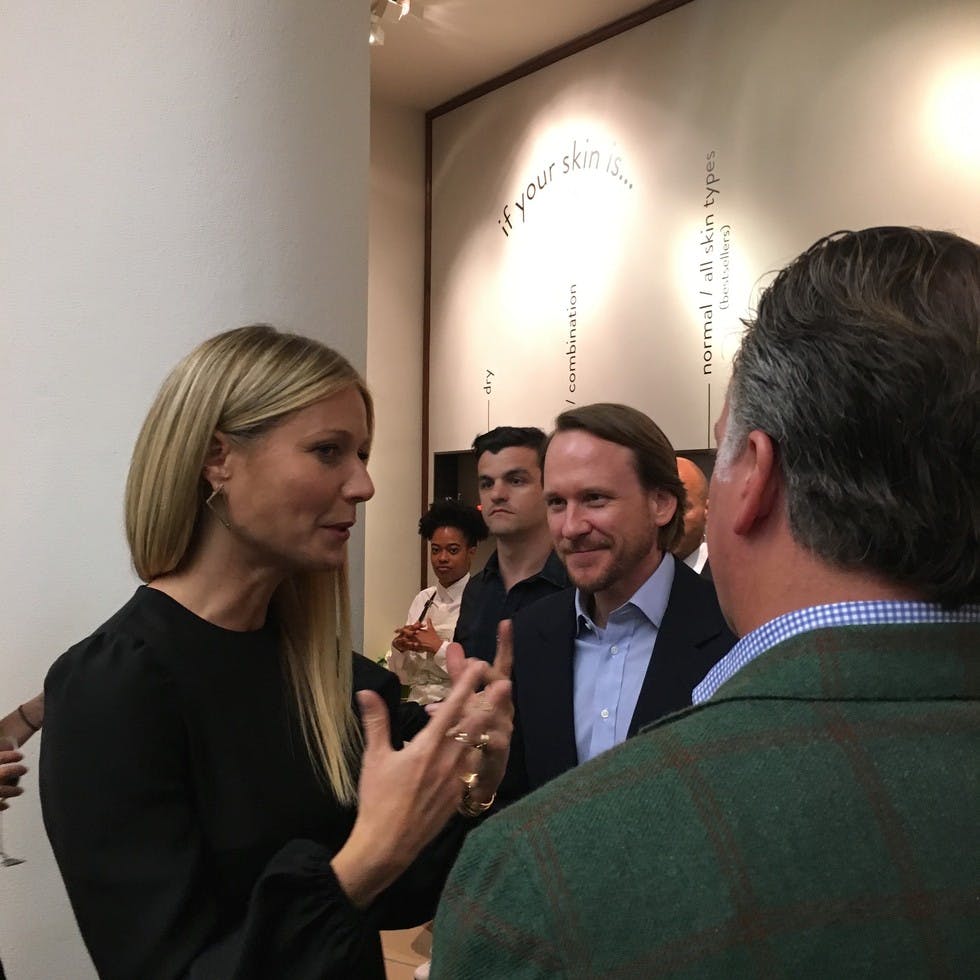 Rothy's cofounders Roth Martin (center) and Stephen Hawthornthwaite with Gwyneth Paltrow at Goop MRKT in May. (Courtesy of Rothy's)
Unlike other fashionable footwear brands, Rothy's are built for ease of movement. "The upper is knit-to-shape so it's seamless, then heat-set to keep its shape," Martin explains. Combine that with a comfy foam insole and rubber outsole, and you have the pain-free yet stylish flat every woman dreams of. 
Look out for additional silhouettes and hot collabs with companies such as SoulCycle in upcoming months. In the meantime, treat your feet to a pair of Point flats in Marina Birdseye blue. Logging city miles in style never felt so amazing.