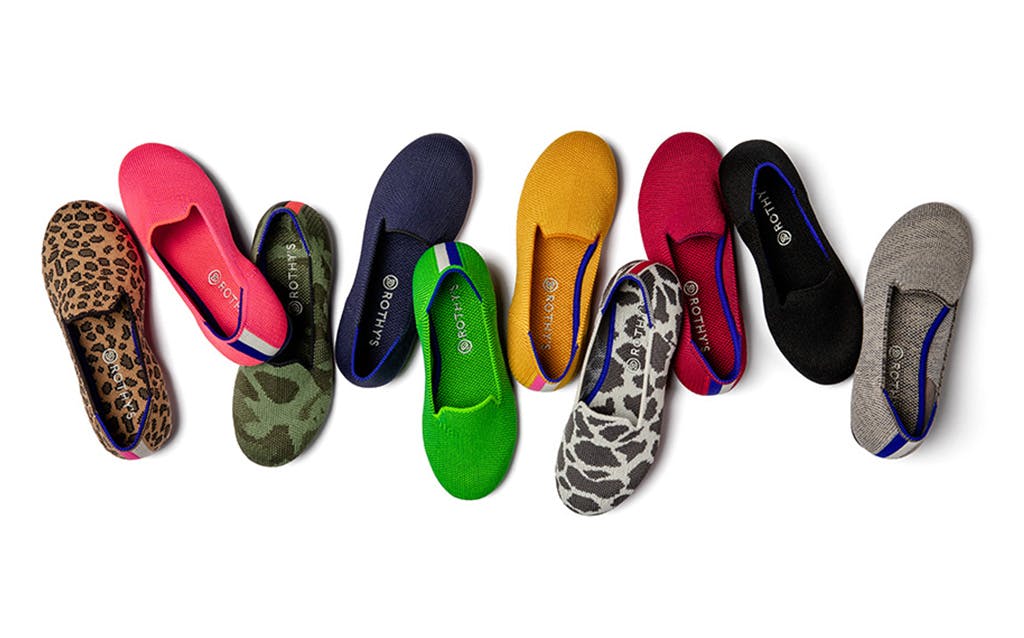 There are dozens of different types of flats on the market, but only a few classic silhouettes have made their way into the closets of women all across the world. The ballet flat, the pointy toe, and the loafer are the three most popular styles for busy women who have places to be and people to see. If you're a shoe connoisseur, navigating the world of flats is probably a breeze, but for a footwear novice, it can be a bit daunting—never fear. We're here to break down three popular types of flats.
Flat Basics
Let's start with the basics. A flat is a type of shoe that features a very minimal heel and keeps your feet firmly planted on the ground in their natural position. Unlike most high heels, flats are designed to keep you balanced and to ensure your posture remains aligned as you walk. While each style of flat comes with its own benefits; the classic styles all offer comfort, versatility, and a compact design that you often can't get with your average pair of sneakers.
But before we dive into our own shoes, we've gathered some background info on the three classic types of flats that are the perfect accessory for any woman's wardrobe. Once you know how to pull together an outfit for each style, you're well on your way to becoming a true flats style icon.
Want to skip straight to a certain style? Use the links below to quickly get the answers you're looking for:
What Types of Flats Can I Get at Rothy's?
The Ballet Flat
No matter if you're a prima ballerina or have two left feet, the ballet flat should be a staple in your wardrobe. The classic rounded toe creates a polished but playful look that you can easily take from the office to the bar.
The secret of the ballet flat lies in its simplicity. The contour-hugging design doesn't add any extra bulk to your feet, and the open top elongates your leg line to ensure you always look runway ready. Whether your favorite outfit is skinny jeans and a simple white tee or a bright floral sundress, ballet flats are the perfect finishing touch to complete a well-rounded look.
The Pointed Toe
If you want everyone in the room to know you're serious, look for a pointy toe flat to add a little extra kick to your power suit. Flats with a pointed toe are a great substitute for high heels because they signal a no-nonsense attitude while still being incredibly stylish.
Once you realize the pointy toe is the way to go, your next task is to figure out how to incorporate it into the perfect outfit. A pencil skirt and flowy blouse are always a classic combo that looks sharp at the office and on a date night. If you're more of a pants person, try pairing your pointed toe flat with some straight-leg dress pants and a printed button-down to exude a business chic vibe.
Doctor's Orders: Pointy toe flats can make any outfit look sharp, but be as smart about the fit of your flats as you are about the fashion. Make sure you invest in a pair of flats that contour to the shape of your foot comfortably.
Loafer-Style Flats
We know you might think loafers are just for men, but trust us when we tell you they're not. Over the past few years, more women have turned to loafers as their favorite type of flat shoe. Designers have caught onto the trend, and loafers now emanate a luxurious combination of durability and haute couture that make them a staple for women of any profession.
A fantastic, multi-purpose flat, the loafer can be paired with a crisp sheath dress or a cuffed pair of blue jeans and a vintage top. Its sleek, sturdy lines look great on any body type, and its larger frame provides more coverage so you won't have to buy specialty socks to wick away moisture.
Fun fact: In the 1950s, loafers became nicknamed "penny loafers" because of the common habit of slipping two pennies into the decorative slot on the traditional top strap.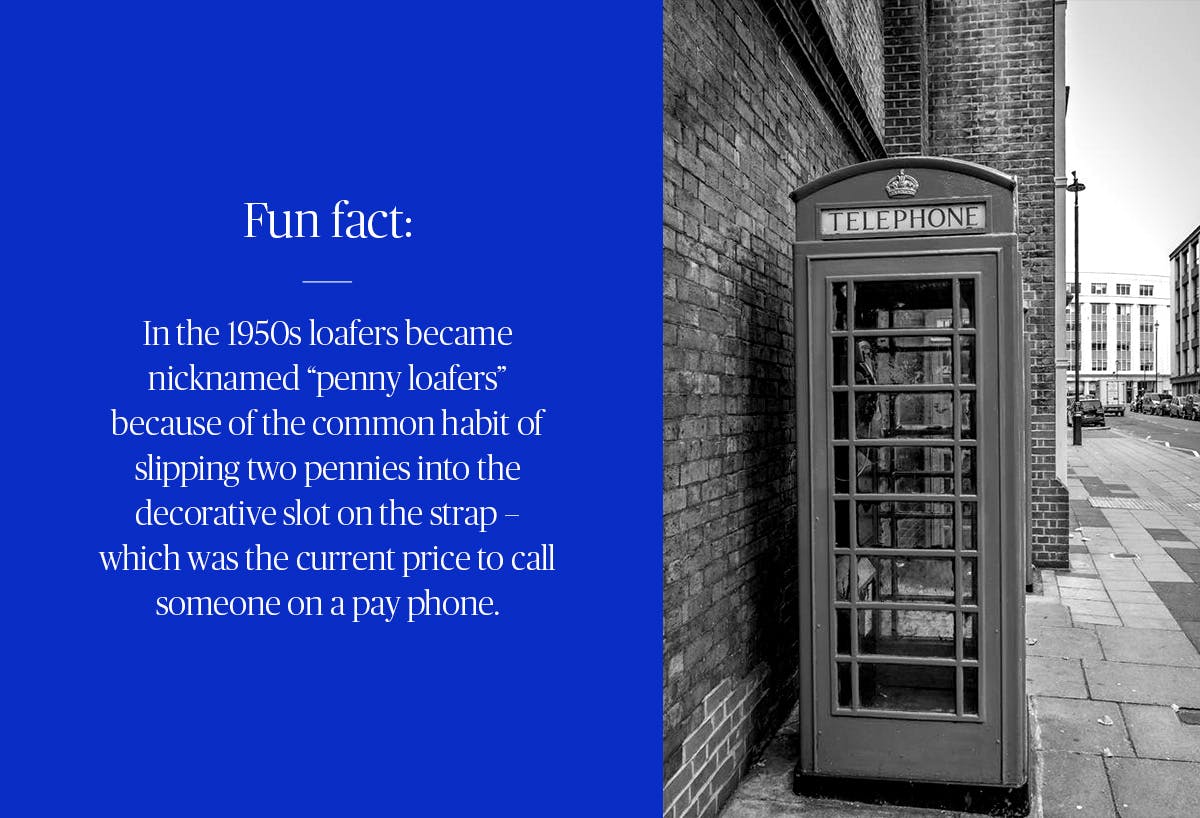 While the design of many modern loafers have done away with the penny-holding slot, you might still have someone compliment you on your pair of "Pennies" from time to time.
What Types of Flats Can I Get at Rothy's?
Our three styles mimic the classic flat types, but we take style a step further—why not wear a shoe that's both stylish and sustainably-made?
At Rothy's, we strive to give you the highest quality shoe while making the lowest impact on the environment.
Our three distinct designs are knitted from 100% recycled plastic water bottles to give you extra peace-of-mind, knowing that your purchase helped clean up our planet. In addition to our superbly soft repurposed fabric, we also include recycled foam and carbon-free rubber in our outsoles to ensure your flats are as sustainable as possible.
The exceptional materials of our flats aren't the only reason we stand out from the endless sea of styles. All of our shoes are machine washable, ensuring you get the maximum use out of your favorite pair of shoes. Seamless construction eliminates uncomfortable chafing and fits your feet like a well-loved pair of socks. Not to mention the light-as-a-feather construction gives you a little extra pep in your step as you tackle one task after another.
The Flat

Our signature flat with a rounded toe is basically the jack-of-all-trades for shoes. Spruce up an otherwise plain outfit with a pop of color when you wear The Flat in Hot Pink, Lemon Drop Yellow, or Emerald Green. Want something a little less playful? Try pairing your favorite denim and an off-the-shoulder shirt with a Granite Heather or Flax Birdseye Flat to conjure up a casual, yet polished appearance.
If you love barefoot workouts and are constantly in the yoga studio, you'll want to toss a pair of The Flat into your gym bag. Our Grey Camo pattern adds the perfect amount of spunk to your workout gear, and our specially designed soles made from three layers of recycled foam and rubber ensure that you can slip quietly into class even if you're running a little late.
The Point

Searching for that special pair of flats to spice up your collection of work shoes? You've come to the right place. Rothy's Point flats are a fresh spin on the classic pointed-toe stiletto that can take you from the boardroom to the brewery, but without hurting your feet in the process.
With luxurious prints like Pistachio Python and Crimson Heather, we guarantee you'll feel like a million bucks when you discover how The Point perfectly blends comfort and style into one shoe. The bold shape and artistic prints will kick your closet up a notch, and don't be afraid to build the rest of your outfit around them!
The Loafer
Our third kind of flat is an artsy and versatile take on the traditional loafer. Our lightweight material and meticulous attention to detail makes this the ultimate shoe to wear on a meandering stroll around your neighborhood. The loafer's cozy design perfectly complements both dresses and jeans, and you'll love the subtle details we've added to some of our favorite patterns.
Want to make a big splash? Give the Taupe Heather a try and infuse a bit of added personality into your look with the fun blue heel stripes. Need a little more subtlety as you roam the city? Our Lollipop and Jade colors feature bright colored soles and accent stitching that will make other fashion lovers envious of your impeccable sense of style.
No matter your outfit or body type, you can never go wrong with one of these three classic flat styles. We want you to feel confident in your own skin and to embrace eco-friendly fashion in your everyday life, so hop online and order a pair of Rothy's to kick-start your newfound love for flats.