We are grateful to our community for coming together to provide ideas to help COVID-19 relief efforts. Now, more than ever, we want to stay connected with each of you—so consider this blog the spot where you can stay up-to-date.
We're creating programs to open-source knowledge and programming patterns, donating to organizations and helping to support our community. We'll continue to update this blog along the way so you can stay in the know on all of our initiatives.
Here's what we're doing: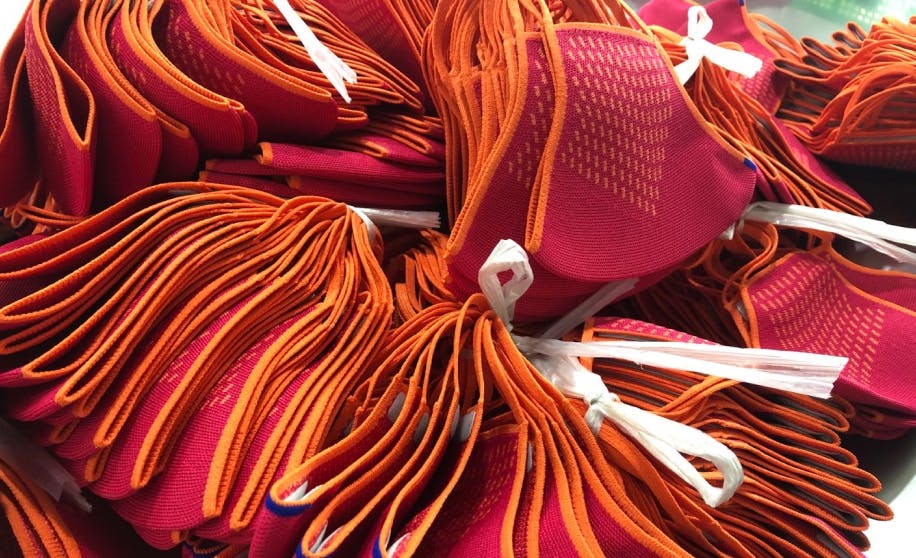 Working on making masks.
We're working rapidly to develop a washable, durable, knit-to-shape, non-medical mask that will be available to purchase soon. Refresh this page and sign up via the pop-up to be the first to know when they're available. We'll be keeping you updated as we make progress.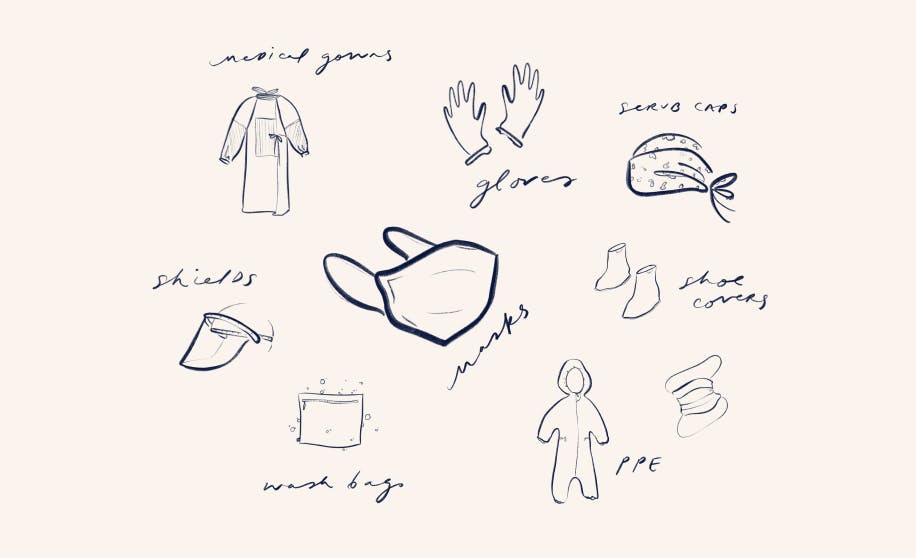 Direct Relief donation. 
One of our very first actions during the COVID-19 crisis was a donation of $20,000 to Direct Relief. This donation helped provide protective masks, exam gloves and isolation gowns to healthcare organizations throughout the United States. In order to help make a deeper impact, we invited our community to support the cause alongside us. Together, we've exceeded our initial goal and over the course of six weeks—with your help—we've raised over $45,000. We are so grateful for the generosity of our community (aka you!).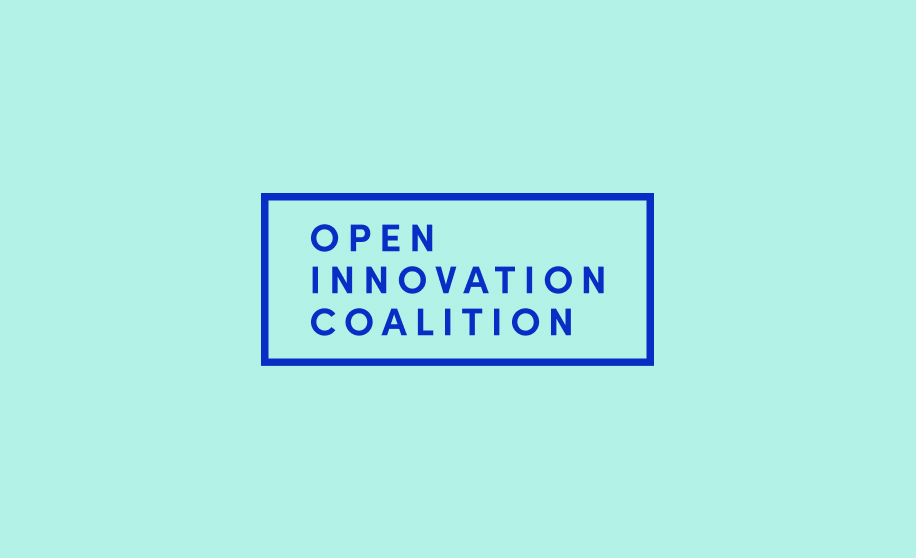 The Open Innovation Coalition.
On April 1, we announced the formation of the Open Innovation Coalition. We founded the OIC as a way to unite like-minded brands in sharing resources to collectively support COVID-19 relief efforts. Next up, we identified our goal: to help one million people over the next three months. 
We've open-sourced our mask-making knowledge with fellow manufacturers who are interested in producing similar relief items. By partnering with 16+ incredible brands like Framebridge, Lingua Franca, Native, ThirdLove, Marine Layer, and more, we're able to create a meaningful impact—together. 
We're looking forward to continuing to grow this coalition, and we'll be keeping you in the loop on our efforts along the way. You can learn more here.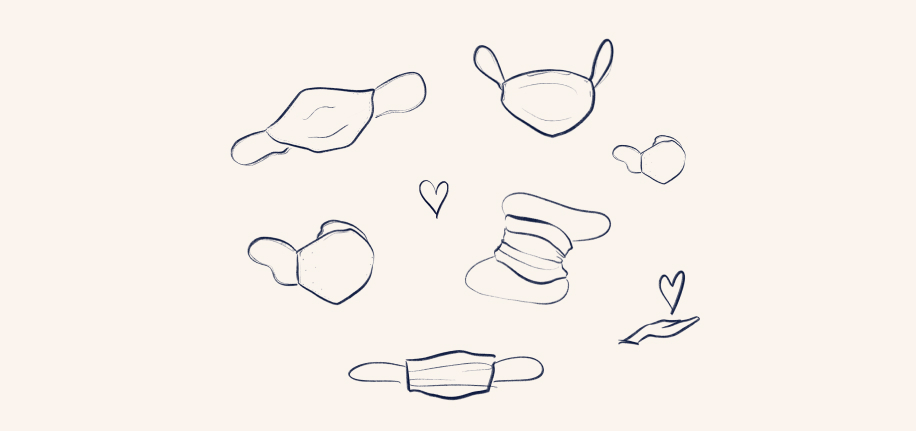 Sourcing masks to donate.
We are working rapidly to source 100,000 non-medical masks to make a bulk donation. We are coordinating with a distribution partner who will help us get these masks to those who need them.