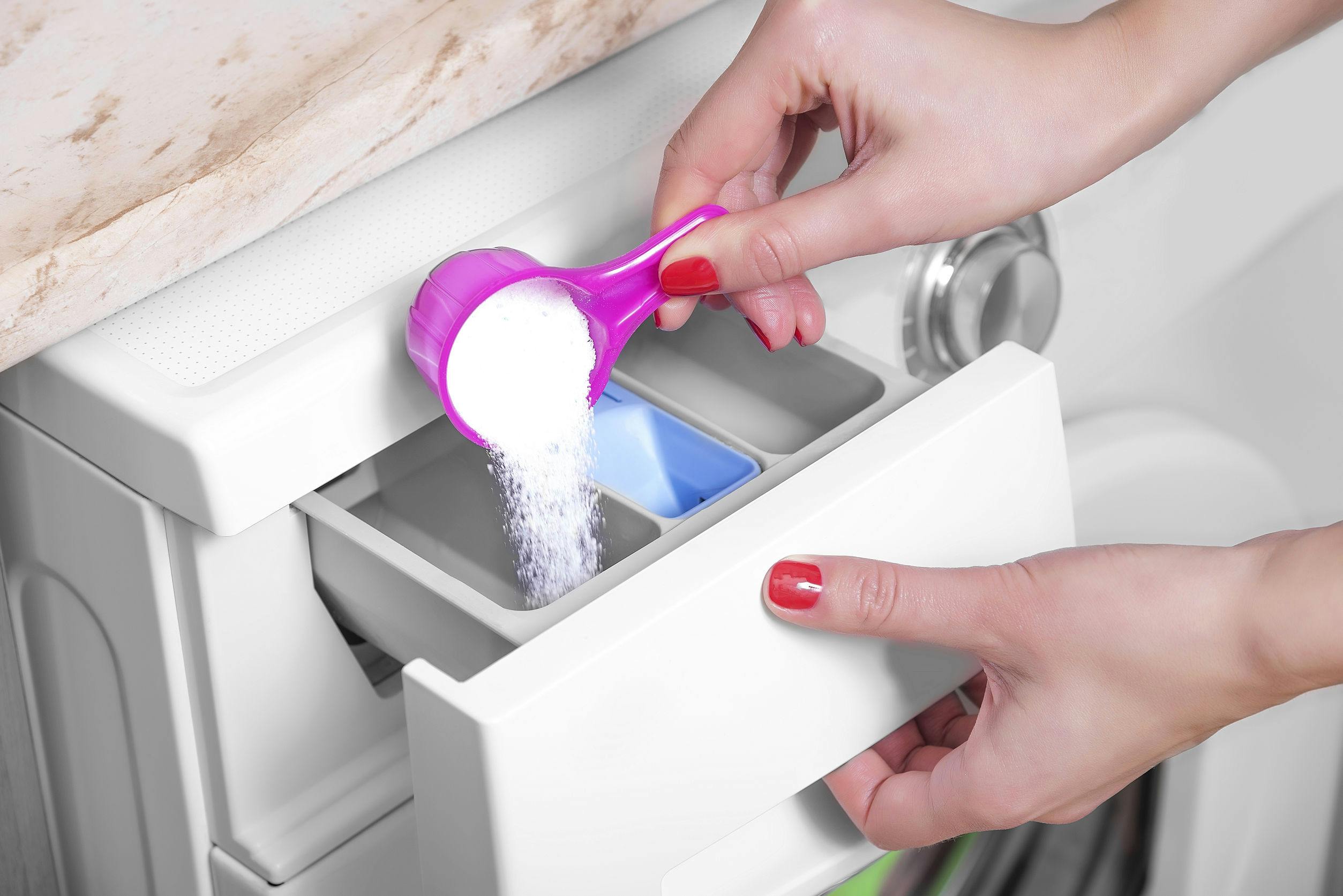 Nothing beats a clean pair of shoes fresh out of the box.
But let's be real, day-to-day living can get messy.
Stepping in a puddle during the first Autumn rain, spilling coffee during a big meeting - even scuffing your shoe as you walk to work.
But there is good news: Everyday messes don't have to stunt your style.
Rothy's makes shoes that were designed with you in mind. They're life-proof, kid-proof, and they'll help you take on your day in comfort and style.
The best part? Rothy's are made from upcycled materials and you can simply throw them in your washing machine when they've seen better days.
No more disappointment after that first scuff, your Rothy's will come out fresh from the washing machine so you can get that new shoe look and feel every time.
Here's how to wash your shoes in the washing machine:
What makes Rothy's machine washable?
Rothy's aren't just any shoe – they're made from recycled water bottles that are heat-treated, sterilized, and then combined with fiber. That fiber is then knit into yarn and used to create the simple, modern, and durable designs of our shoes.
The outsole of Rothy's is produced from sustainable recycled carbon-free rubber. And the insides are equally environmentally conscious; they're constructed from recyclable foam and recycled water bottles.
Are Rothy's comfortable?
Just because they're made out of water bottles doesn't mean it feels like you're wearing water bottles. Rothy's have an innovative, seamless construction which means absolute comfort when you're walking around—no stiff seams or uncomfortable edges to chafe or scrape. They're soft and flexible so they move with you.
All elements of the shoe are environmentally friendly with 100% recycled plastic water bottles as the base. The packaging the shoes arrive in are also 100% recyclable and the shoes themselves (once they've reached the end of their lifespan, of course) are also completely recyclable.
You can donate your old Rothy's or recycle them through PLUSfoam, one of Rothy's partners that offers 100% recyclable foam.
How do I wash my shoes in the washing machine?
Rothy's are made to be washed in a washing machine.
You don't have to do anything special to your Rothy's before sending them into the spin cycle. Simply remove your insoles and toss them in directly with your Rothy's.
The next step: pick a gentle detergent. Make sure it isn't overly harsh so that the colors of your shoes will stay true.
What washer settings do I use?
Once you have your mild detergent, set your washer to the delicate cycle, taking care to ensure that the water temperature is set to 'cold'. Never use hot or warm water when machine washing your shoes because it could warp their shape or encourage the color to bleed.
One of the main benefits of being able to throw Rothy's directly into the washer that they're made with a unique seam-free construction that molds to your feet, so there are no loose threads to get pulled during the washing cycle.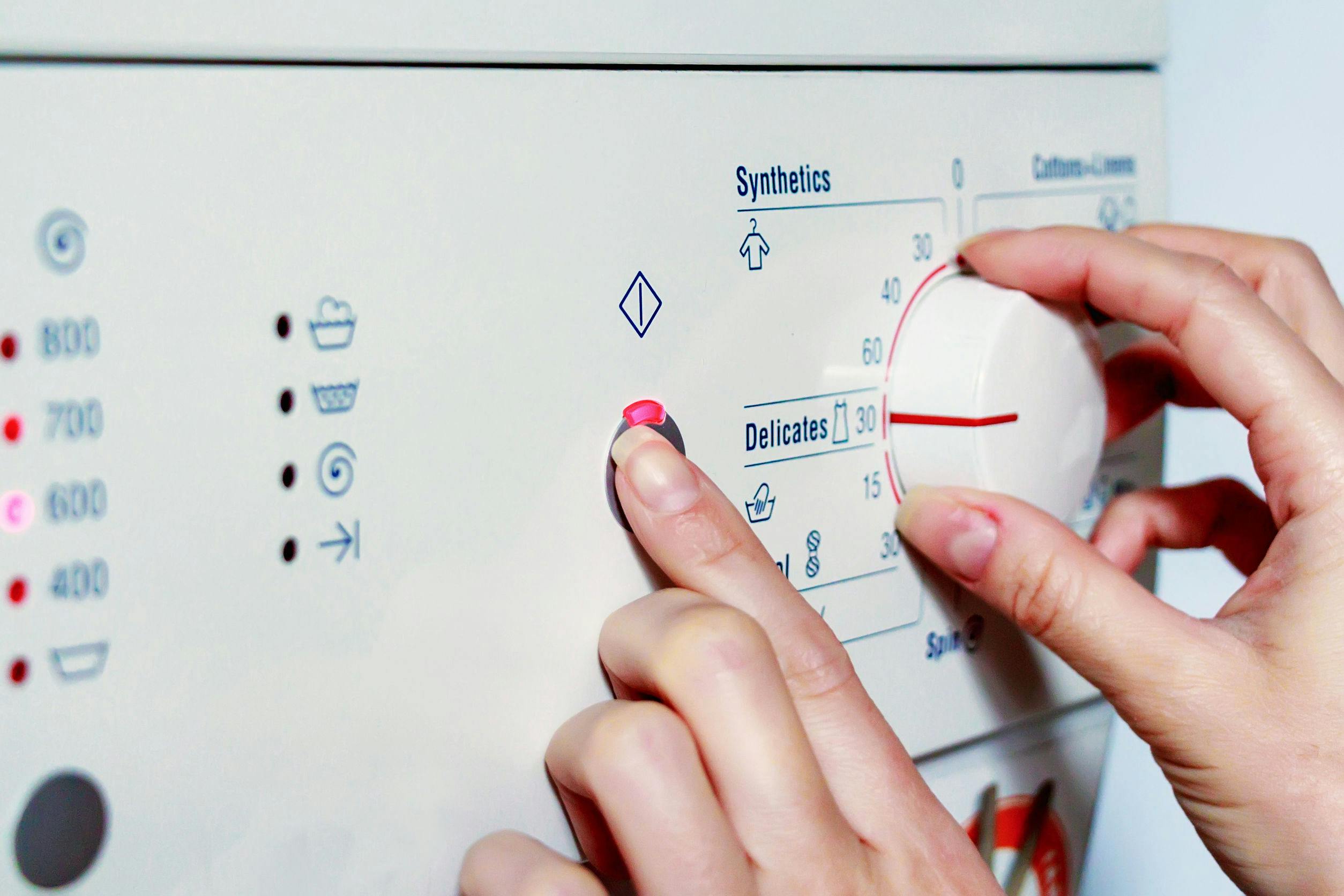 How do I dry my shoes?
The first rule of thumb is to never use hot air because your Rothy's unique shape could be compromised by extreme, harsh temperatures. That means you shouldn't use a hair dryer or put them in the dryer to dry. Simply leave them out to air dry.
Rothy's are made to be breathable and have quick drying properties, so you won't be waiting too long once they're out of the washing machine.
Once both the insoles and the shoes are dry, replace the insoles and you're ready to put even more miles on your like-new Rothy's.
How do I hand wash my shoes?
If you don't have a washing machine, or if for some reason you can't put your shoes in yours, but you still want to remove the dirt and grime from your Rothy's, you can always hand wash them! Sure, they're designed to be tossed into washing machine for the woman-on-the-go. But a little elbow grease goes a long way. And in a pinch, a sink will work just as well.
First, you'll need a sink or tub. Fill the basin with cold water. Never use hot or warm water to prevent your Rothy's from losing their color and shape.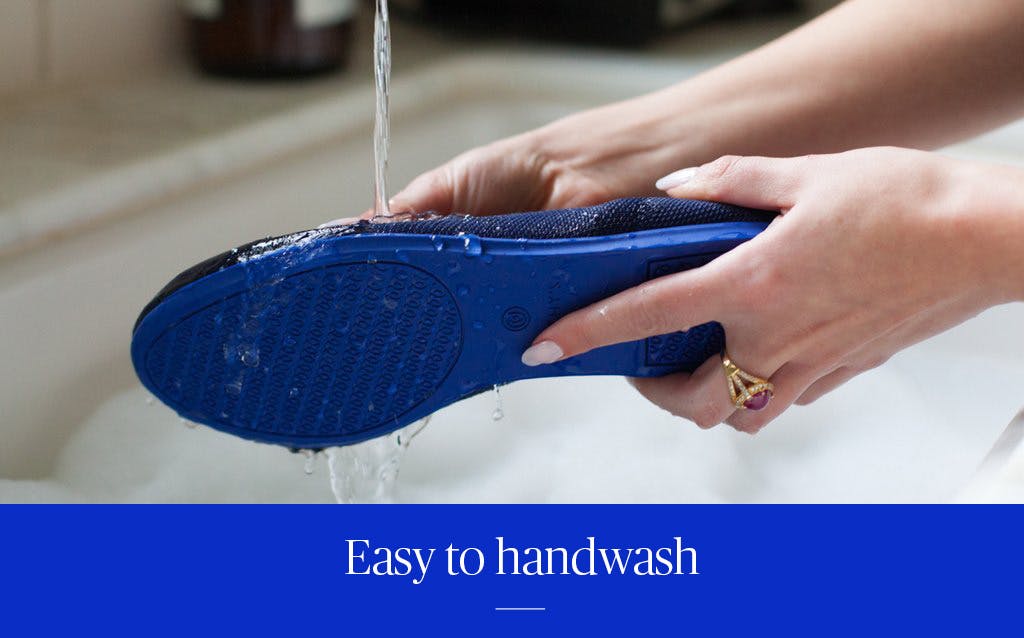 Use your hands to scrub your shoes with a gentle detergent. Make sure to completely submerge them in water. Then, simply rinse and let them air dry.
Figuring out how to wash your shoes has never been easier.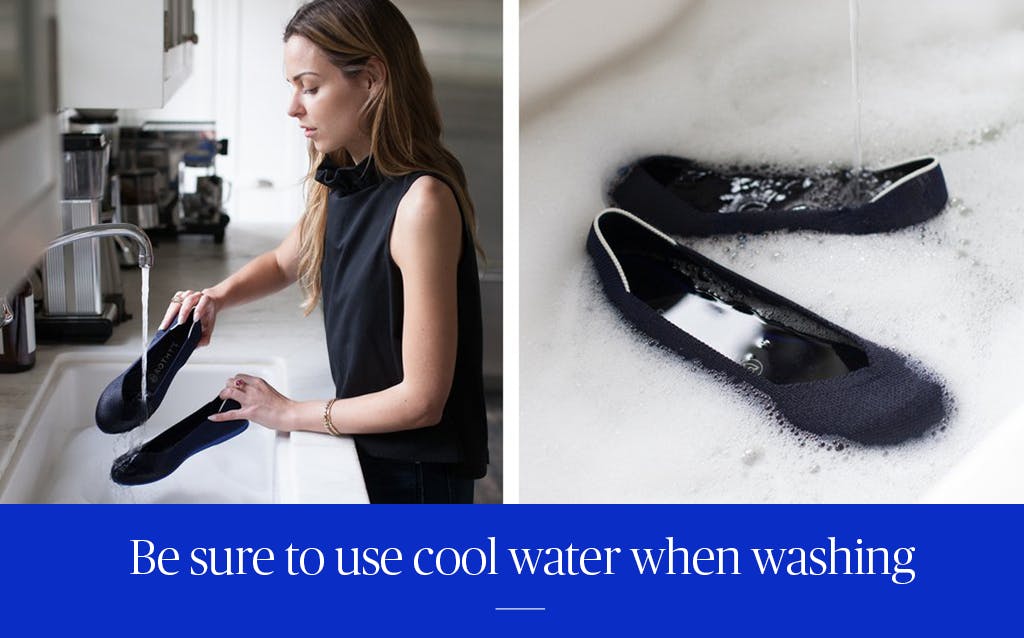 How do I get rid of any shoe odors?
If you're not looking to give your shoes a full spa experience, you can simply give them a little refresh in the form of this shoe hack.
With constant wear, Rothy's can sometimes have odor issues. If you need to freshen up your footwear, follow the instructions below:
First, sprinkle your insoles with baking soda, which is a natural deodorizer (pro tip: this also works for your fridge). Leave the baking soda in the insoles overnight. In the morning, dump out the baking soda in the insoles. There should be no residual odor after this process.
If you want to get even fancier, add some essential oils to the baking soda. We like the idea of adding lavender for a soothing fragrance.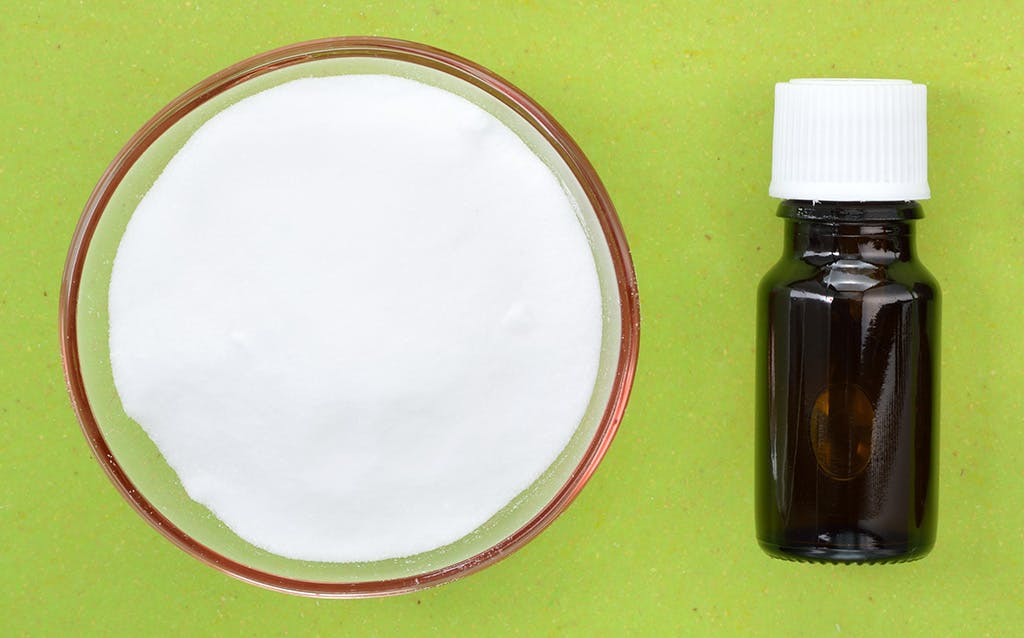 Did you have a hectic day and spill something on your shoes? Get rid of that spot with a little stain treatment. Simply take a toothbrush and give the stain a scrubbing with a drop of dish soap or detergent. Wipe down with a clean, dampened towel. Then, allow them to air dry.
What if I need to replace the insoles?
Sometimes, your insoles life span runs out faster than the rest of the shoe. And it makes sense— it's hard work supporting your feet every day. Rothy's offers replacement insoles directly on the website. Simply choose either the rounded or pointed toe shoe style, your shoe size, and you're good to go. Don't forget to recycle the used insole rather than tossing it in the trash!
Are Rothy's ethically made?
The textile and fabric industry is notorious for unethical business practices—partly because the demand for convenience at a cheap price is at an all-time high. Rothy's does its part to be a positive force in the industry and buck these trends.
The designs and prototypes are drafted and built in San Francisco, while the shoes are manufactured in China. We own and operate our very own factory there, and offer all of our factory employees living accommodations, meals, and fair pay.
The 3D production process eliminates any cutting or excess material when Rothy's are manufactured—so there isn't the typical waste you see with the fabrication of other garments.
What does all of this mean for you? You can shop with peace of mind, knowing that each facet of the production process is designed to create a sustainable shoe.
Why are Rothy's different than other brands
If you have wider feet, we recommend going a half-size up so you'll have the most comfortable walking experience possible. Have regular or narrow width feet? You should have no problems slipping into your regular size.
One of Rothy's best characteristics is their versatility. They're casual enough to wear to the grocery store, but with the right outfit, they can transition from the office to post-work happy hour. There's no need to stash any extra shoes in your purse for unexpected plans—your Rothy's are your one-and-done pair.
Our women's flats have the flexibility to go from day to night because they come in a multitude of styles. Pointed toe, rounded toe, and loafer styles— there's something for everyone. They are a wardrobe game changer that will take you through any occasion.
Going to a friend's New Year's Eve party? Our pointed toe flats have the polish and style to help carry any outfit. Our colors range from beautiful jewel tones, dynamic patterns, and go-with-anything neutrals.
Our women's loafers are an unmistaken statement of style— casual, with more foot coverage. They're great paired with skinny jeans, a loose blouse, and structured blazer. Your office casual has never looked so good.
Need a unique pop of style? Check out our leopard flats and add an extra dash of personality to your look.
Rothy's allow you to stand out with well-made, ethically-sourced shoes that you can feel good in. Sustainability and helping women move forward in their lives whether personally or professionally is what Rothy's is all about.
Plus, you'll never have to worry about keeping your shoes clean ever again with their washer-friendly design.