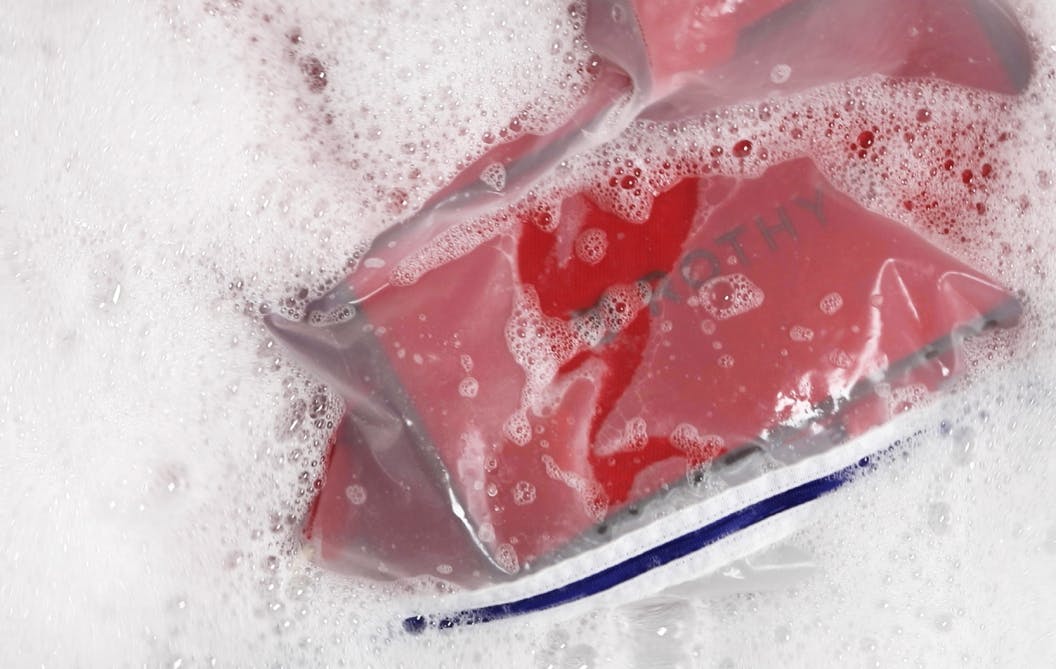 Crafted to carry you through any occasion, Rothy's bags are entirely machine washable. Whenever it feels like these everyday essentials are in need of a refresh, just toss them in the machine for a quick spin. 
Here's how to care for your Rothy's bag:
1. If your bag has a base insert, remove it. 
2. Place your bag in its accompanying wash bag, if it comes with one. 
Note: The Essential Tote, The Handbag and The Dual-Zip Crossbody each come with a wash bag to prevent hardware from scuffing in the washing machine. For the other styles, you can just pop them right in the wash.
3. Place the base insert and bag together into the washing machine. 
4. Use cold water, mild detergent and the delicate cycle. 
5. No heat, please. Always let your bag air dry. (Pro tip: Lay your bag flat so that it dries evenly on all sides.)
And just like that, your bag is all cleaned up. Now you can get right back to going places. 
Discover the Bag Collection.