Friday, February 15, 2019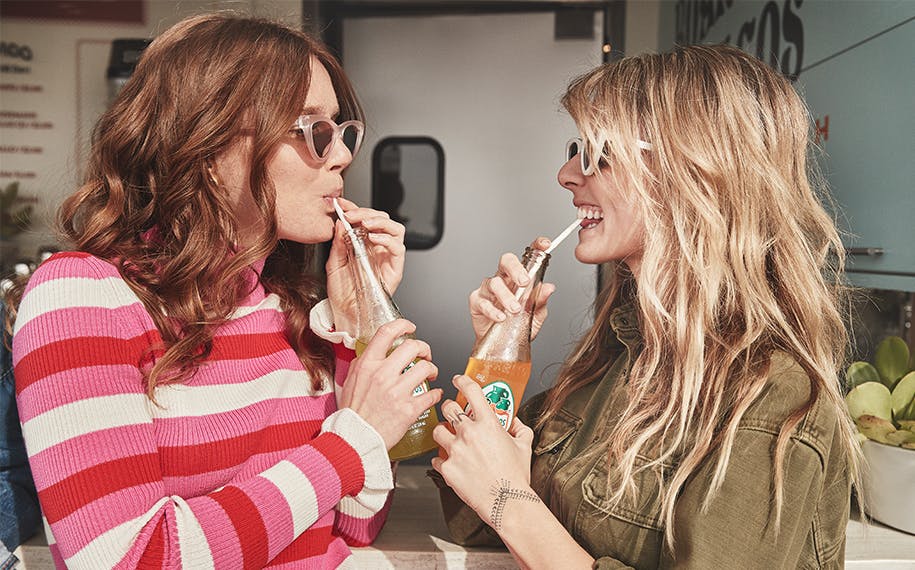 With the launch of our latest collection, we teamed up with female-founded skate group GRLSWIRL to celebrate self expression, athleticism and girl power. GRLSWIRL was created to bring femininity to skateboarding, and the nine co-founders work hard to mentor the next generation of young women.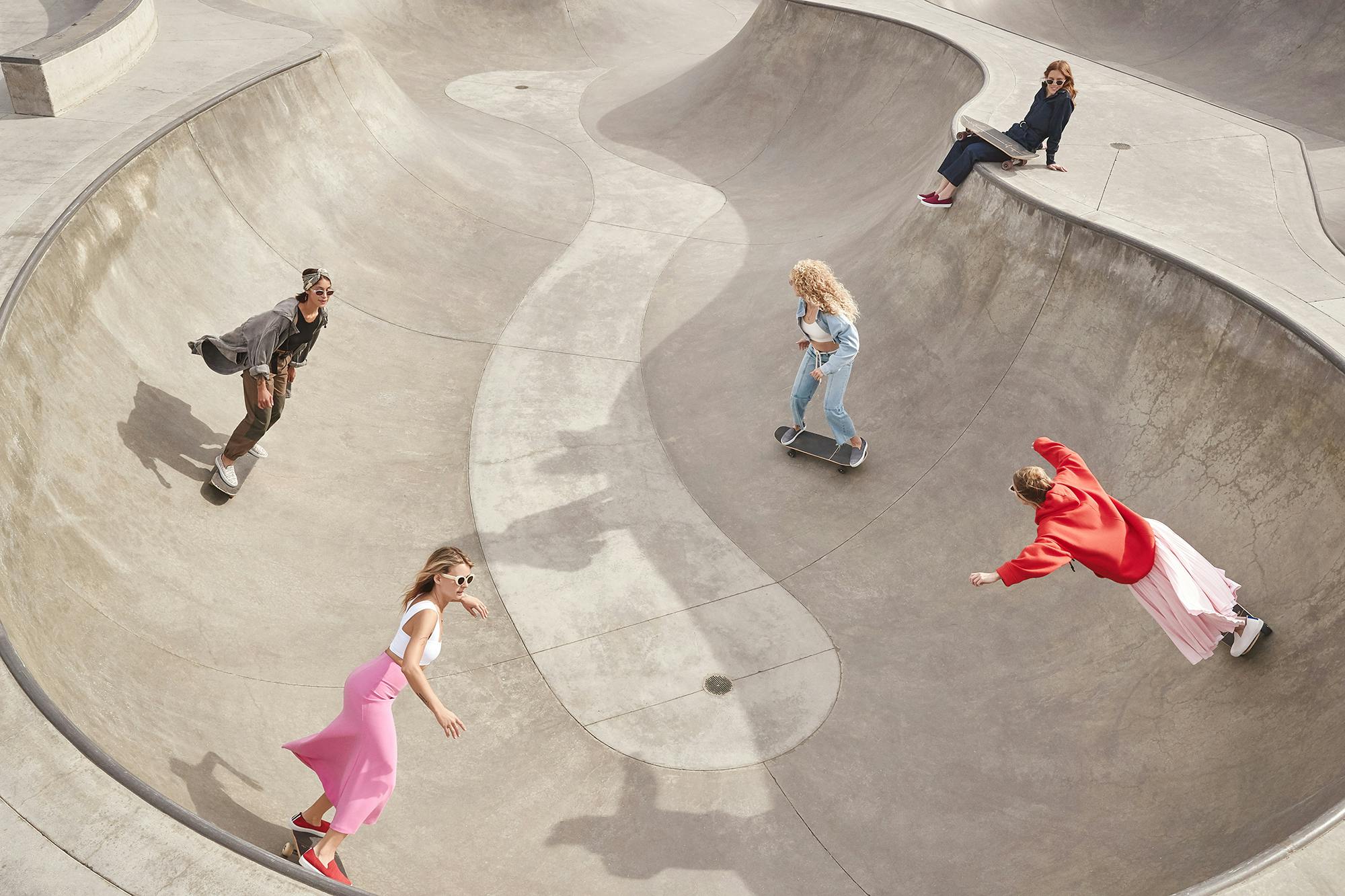 As co-founder Lindsey explains, Venice is a vortex of artists and friendships. She first met fellow co-founder Lucy when she was sailing around on a Carver board. "I'd never seen another girl riding a Carver before, and I was looking for other girls to skate with," Lindsey says. Turns out Lucy was, too. "On our first skate date, Lucy shared a vision of getting more girls together and calling it GRLSWIRL. We were instantly giddy, because it seemed like a tangible reality, given how much fun we had skating together."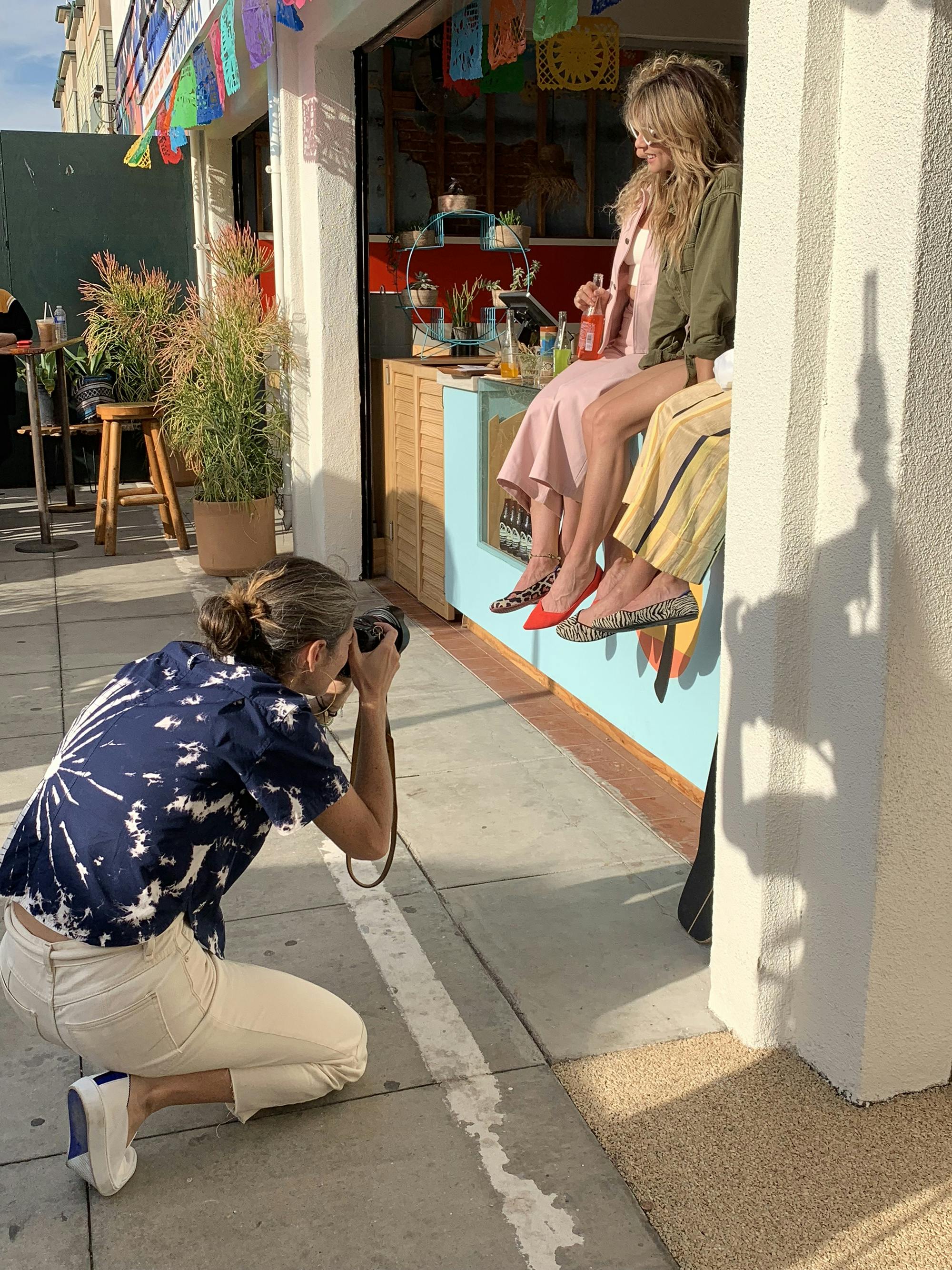 Fun and friendship is at the heart of everything these strong ladies do. A few months after that first meeting, Lindsey and Lucy hosted a group skate that was full of a special kind of feminine magic. It attracted co-founders Kelsey, Tobi, Shannon and Myriah. Shortly thereafter, co-founders Danielle and Julia joined, too. Finally, photographer Monroe was introduced to the rest of the crew on a commercial set. It was love at first sight. She joined as the final co-founder, and then there were nine.
GRLSWIRL is dedicated to empowering young women. "They often start lessons by death gripping our hands as we guide them in a simple kick-push. By the end of the lesson, they're resisting all assistance and laughing with their friends, just skating around," Tobi says of the students. "In those moments, they're teaching me—to let go and have a laugh, no matter what life is throwing at me."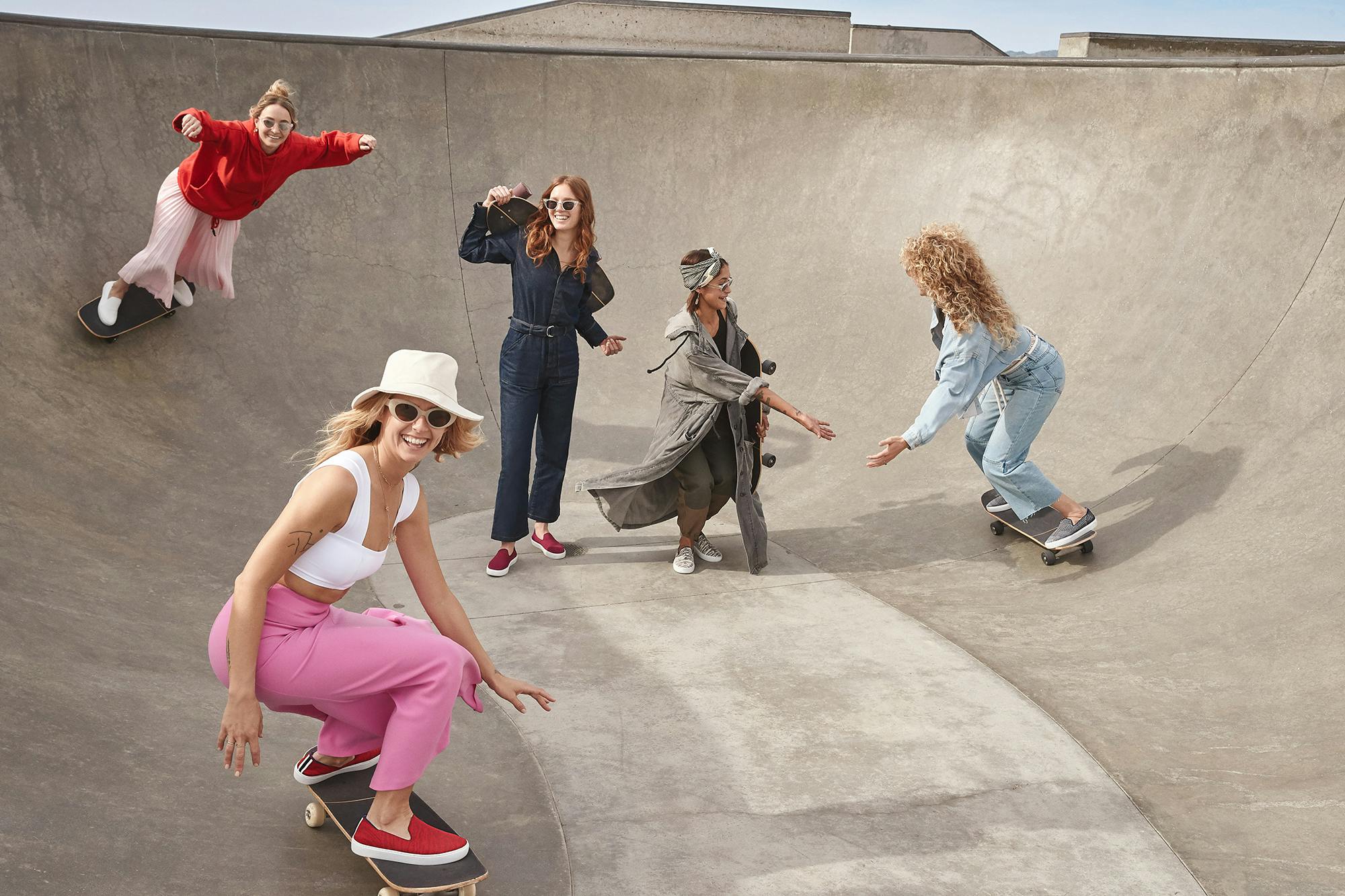 Their own experiences as female skaters help them be such strong mentors. "When I was 11 years old, all I wanted was a skateboard," Myriah remembers. "My folks surprised me with one, and I immediately started trying to roll around. I felt so tough, and it's cheesy, but it really did change my life."
The empowerment one gets from skating is a common thread that binds all nine women together. "I started skating in the suburbs of Arizona," Kelsey recalls. "The beauty of the sport is you can do it anywhere. Start slow, get on a board that feels good to you, and just start cruising." While the co-founders are all tight friends, their shared love of mentorship for the next generation of female skaters is what really keeps them going.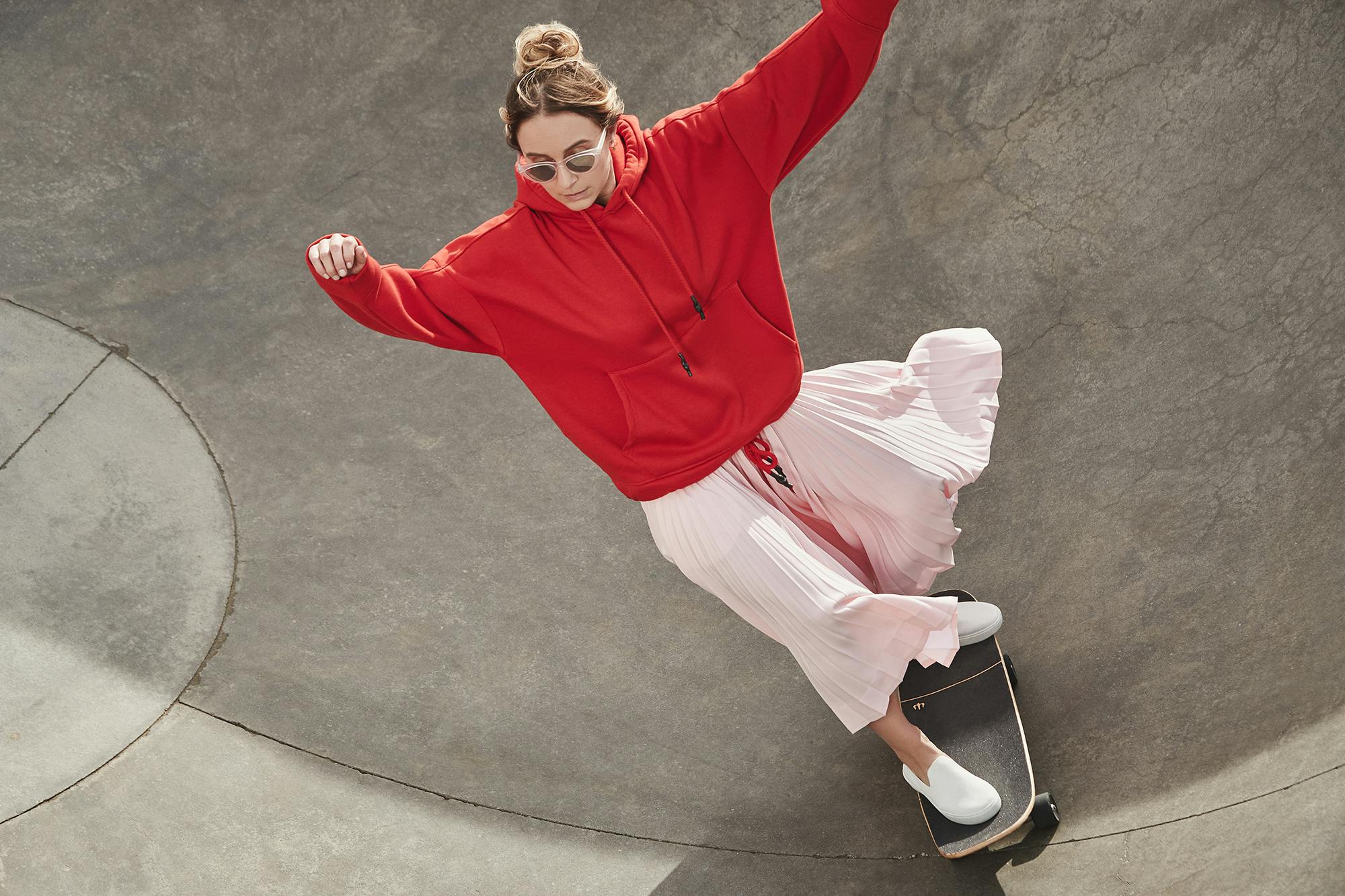 A week after Christmas, a young girl reached out to Tobi via Instagram. "She wrote, 'I don't think you remember me, but I was at your skate lesson. I got my skateboard for Christmas. I found my love for skating and I want to thank you.' My heart still melts when I read that note," Tobi says.
Outside of GRLSWIRL, each of the co-founders are celebrated artists, designers and businesswomen. "We've become more than just a skate crew." Monroe tells us. "We're a platform for creatives to explore their creativity. Skating has opened my eyes to an entirely new world of people, ideas, inspiration. I get to have fun, run a business, be creative and continue to shoot photography. It's a true blessing." That sentiment is shared among the rest of the women.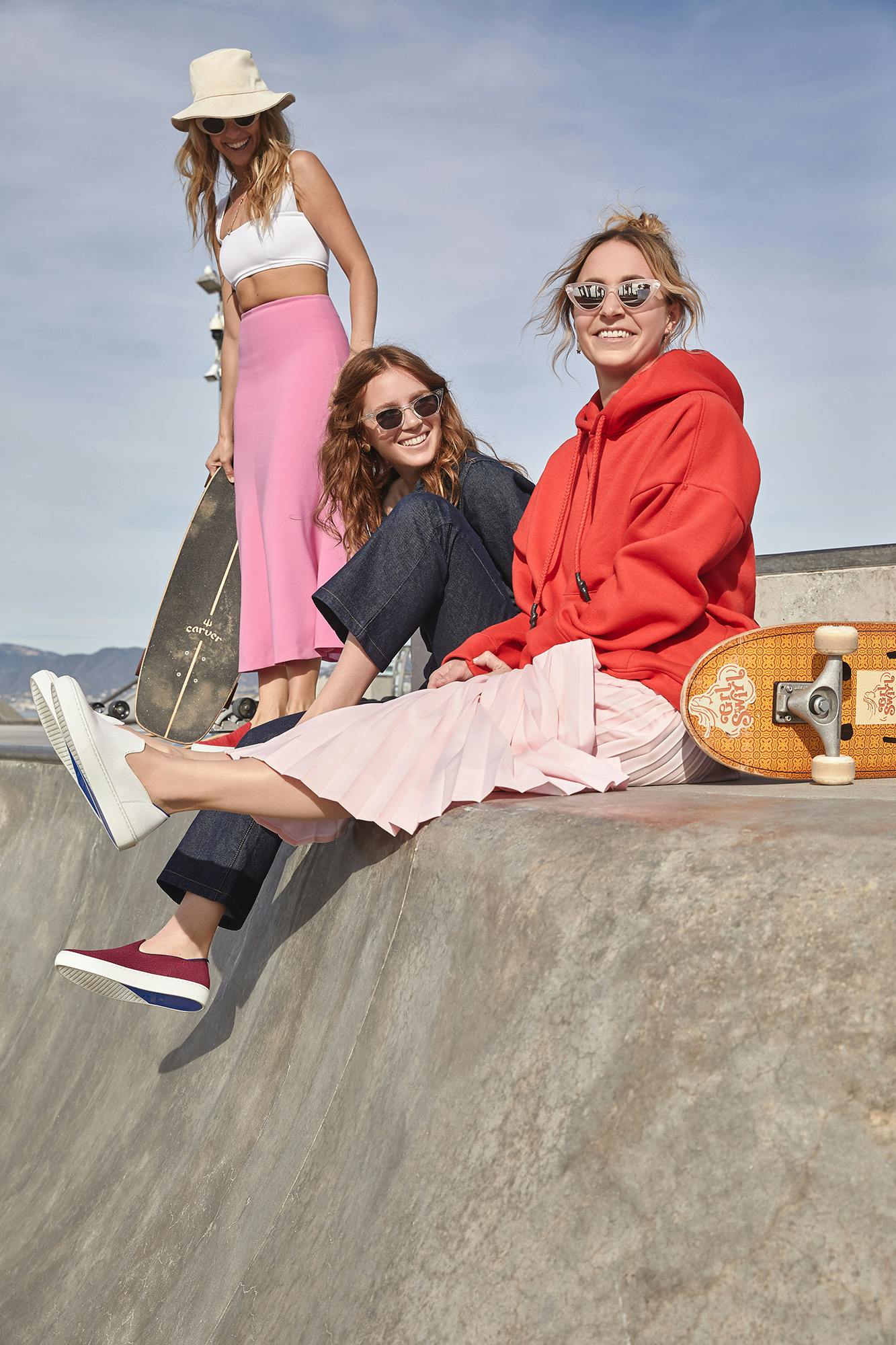 Whether success is found on the board or in other aspects of everyday life, the GRLSWIRL crew supports each other every step of the way. "Skating is somewhat of a moving meditation. And having other girls around you that believe in your success is what makes it a team sport. We all cheer for each other and learn from each other. I'm honored to watch everyone progress and become more authentically themselves," Lindsey says.
At the end of the day, this skilled group of stoke-chasers is here to better themselves and empower the next generation of skaters to feel great about their own abilities. "I NEVER thought I'd be able to do a powerslide or skate a bowl," Julia says of her now signature moves. That moment of joyous discovery and self-strength makes all the hard work worth it. And if we had to guess, generations of strong young ladies will be gaining inspiration from GRLSWIRL for years to come.