Thursday, December 27, 2018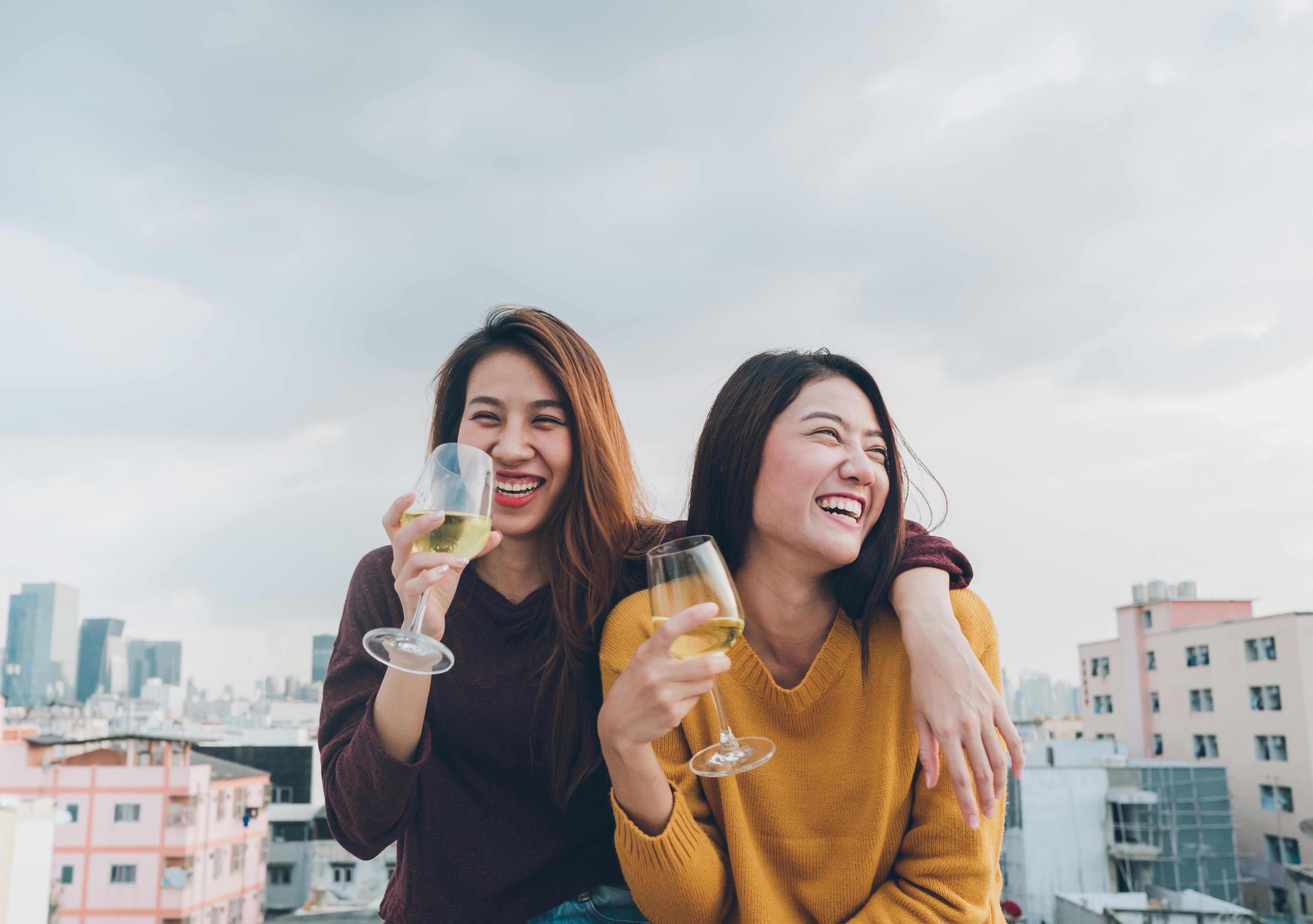 A casual date night is an important ritual for couples to maintain, even as life gets busy. Regular one-on-one time helps to reestablish the connection with your partner that can get under-prioritized under a mountain of meetings and other life obligations. The good news? You don't have to roll out the red carpet, although that's always an option. Instead, carve out quality time even if it's as simple as a pizza night or backyard picnic.
You might be tempted to rely on an old faithful—high heels and a little black dress—when you're planning your casual date night outfits. While that's a classic staple, it's time to shed your safe bets and slip into a more modern answer to your wardrobe quandary. A pair of Rothy's is your perfect companion to stay comfortable while connecting with your partner.
For any date, it's important to be comfortable so you can focus on getting in some quality time instead of constantly adjusting your clothes or footwear. Plus, heels aren't great for your health. Research has shown that high-heel-related injuries doubled between 2002 and 2012. In addition, more than 50 percent of women experienced foot pain due to high heels according to a survey. With that said, there are plenty of stylish flat options that will help elevate your date night outfit from basic to elegant, while significantly decreasing your chance of injury and discomfort. A pair of Rothy's, for example, means you don't have to rely on shoes that don't fit you properly or put you at risk for falling over.
Wondering what to wear on a casual date? Keep reading for casual date ideas and how to dress to impress.

1. Scenic Night Stroll
If you can plan out a stroll at night, a walking date is one of the best activities you can enjoy with your loved one. You can be active and catch up in a deeper, more meaningful way outside of, "So, how was work?" Take your time while you're walking and enjoy your natural surroundings; maybe even consider bringing along a mug of something warm like hot chocolate if it's chilly out. Or, if you really want to spice things up, warm mulled wine is always an option. And remember, if it's cold, plan accordingly by planning out warm winter date night outfits.
What you'll need:
Flashlight
Reusable water bottle
Lightweight towel
Granola bars or other snacks
Outfit idea:
Leggings, long tunic shirt, a zip-up fitted athletic jacket
Rothy's:

2. Beach Bonfire
The calming sound of the waves and the beauty of the beach helps make your casual date night fun and relaxing. Keep the fire going long into the night, use a stargazing app to find interesting constellations, or simply lounge by the beach and enjoy each other's company. When you're choosing your outfits to wear with flats at the beach, don't forget to bring layers so you stay toasty as the sun goes down.
What you'll need:
Wood
S'mores materials
Towel or picnic blanket
Outfit idea:
Dark skinny jeans
Loose blouse
Medium-weight sweater
Rothy's:
The Flat in Lemondrop provides wash-and-wear durability so you can sport them to the beach again and again

3. Attend a Beer or Wine Festival
Are you and your partner both huge hops nerds or sommeliers-in-training? If that's the case, there's no better place to bond than a craft beer or wine festival. After you get home, you can talk about which beverages were your favorite or follow it up with dinner. Casual date night looks should be able to easily transition from the daytime so keep that in mind as you plan out your clothes.
What you'll need:
Pretzel necklace
Designated driver
Festival tickets
Outfit idea:
A bright sundress
Sunhat
Leather jacket
Rothy's:
The Point in Marigold are perfect bright-colored flats to make your festival experience more comfortable than ever
4. Nighttime Picnic at the Park
Grab an electric lantern for mood lighting, a big picnic blanket, a bottle of your favorite wine, and a cheese and meat plate. Pick somewhere with a view so you can relax and enjoy the sights and sounds of quieter cityscape or countryside.
What you'll need:
Picnic basket
Cheese and meat tray
Red wine
Reusable cups
Lantern
Outfit idea:
Rothy's:
The Sneaker in Teal will keep your feet happy as you traipse through the park on the way to your picnic rendezvous

5. Home Movie Night
Throw a themed movie night based on what movies you and your partner love. Fans of horror? Make your way through famous 80s B-horror movies. Love documentaries? Learn something new with your partner. Or, get cheesy and watch some classic romantic comedies like When Harry Met Sally, 500 Days of Summer, Amelie, and Say Anything.
What you'll need:
Popcorn
Movies or Netflix
Lots of blankets
Outfit idea:
Jeans
T-shirt
Athleisure sweatshirt
Rothy's:

6. Go to a Museum or Attraction
Go to a museum that is tailored to you and your partner's interests. Are both you and your partner fascinated by aviation? Go to an aerospace museum. Do both of you have a love for strange buildings? Visit a place like the Winchester Mystery House.
What you'll need:
Museum passes
Instant-film camera
Outfit idea:
Striped black-and-white jumpsuit
Bright clutch
Rothy's:
The Point in Big Cat will ensure you're focused on absorbing interesting information and not on your shoes

7. Go to a Farmer's Market
A nighttime farmer's market is the perfect place to bond over fresh produce, samples, and a delicious variety of delectable offerings. Buy some fresh flowers, try something new like an exotic fruit, and don't forget to get some artisan coffee to fuel your wanderings.
What you'll need:
Reusable grocery bags
Metal straw
Outfit idea:
Jeans
Long-line cardigan
Lightweight sweater
Rothy's:

8. Cook at Home Together
Instead of relying on a restaurant to provide your food, it's time to turn the tables and do it yourself. Decide how you want to divide up the labor. For example, someone can be in charge of the appetizer and dessert while the other takes care of creating the craft cocktail and the entree. Or, alternatively, you can turn it into a Chopped-style cooking competition if you both love cooking. Who can cook the most delicious meal? The best part is that at the end, you both win.
What you'll need:
Outfit idea:
Rothy's:

9. Go Camping
Even if it's just for one night, escaping for an intimate night away camping in nature can bring you both together. Especially if you have to work as a team while you try to assemble the tent, start the fire, and figured out how to use the propane grill. What better way to end the night than sitting with each other around the campfire eating s'mores and star gazing?
What you'll need:
Tent
Sleeping bag
S'mores
Matches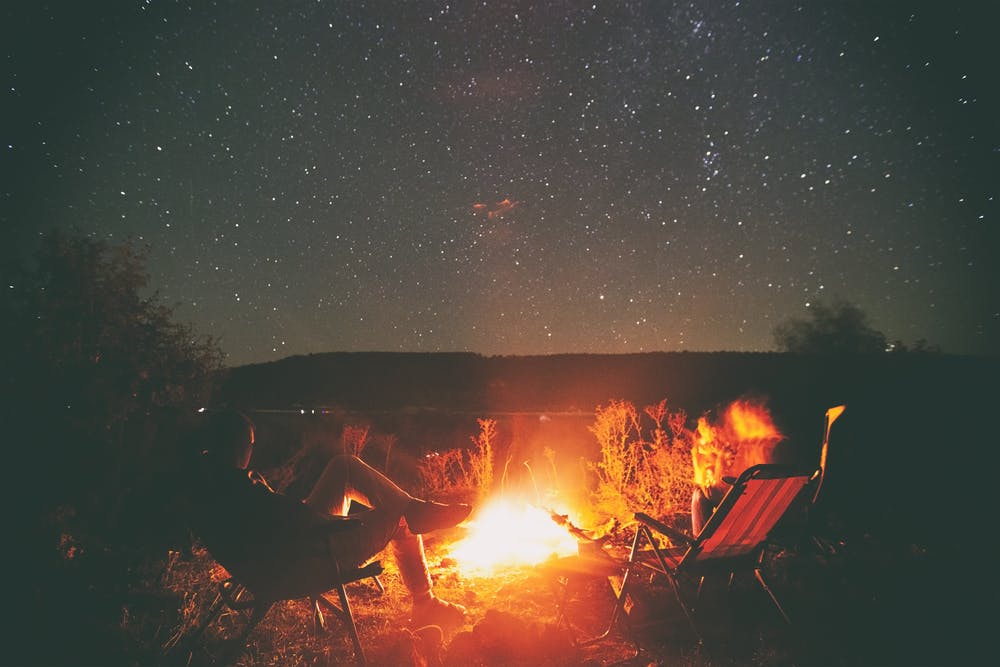 Outfit idea:
Jeans
Button-up flannel
Woolen leg warmers
Rothy's:

10. Take a Class Together
There are tons of classes you can take together. Not only will you walk away from the class with valuable skills, but you'll also bond over the class itself. You can take a cooking class to bring your traditional Sunday night dinners to the next level. Take a wine and painting class for an introductory approach to art. You might not be Bob Ross but at least that glass of rosé helps take the sting out of any lack of talent.
What you'll need:
Outfit idea:
Casual date night dress
Watch or bracelet
Rothy's:
Date Night Ideas and Outfits to Rekindle Your Relationship
Even if you've been with your partner for ten years, going on dates never loses its importance. You may think that because you live together or see each other that's plenty of one-on-one time. But if you live a busy life with jobs and a family, your spare time might be spent running errands or preparing for the next day rather than sitting around a three-course dinner like a Normal Rockwell painting. With a little effort and planning—and the right casual outfits for date night—you'll be on your way to reconnecting with your significant other.