Here at Rothy's, our love of knitted texture is no secret. We use an innovative combination of 3D knitting technology and hand assembly to craft each pair of Rothy's, and this unique production gives us an opportunity to play with texture in a special way. In fact, we've given some of your favorite classics the texture treatment in the form of our distinctive Honeycomb knit.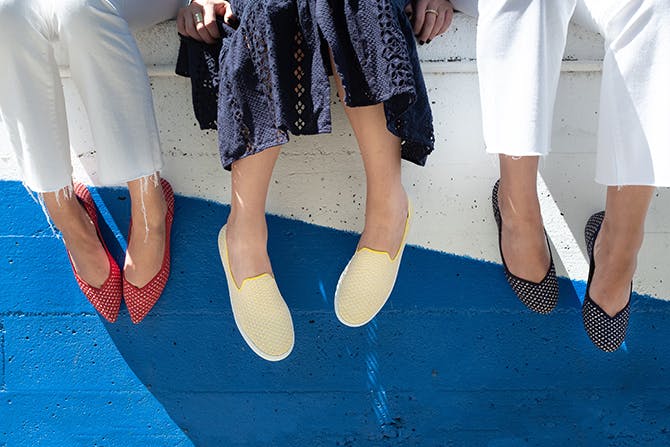 But what exactly is Honeycomb? In the bee world, honeycomb is a group of hexagonal wax cells built to hold honey. But in Rothy's world, Honeycomb is an intricate woven texture that delivers a unique multidimensional knit look. We like to think of this texture as a special way to add depth and dimension to some of our styles.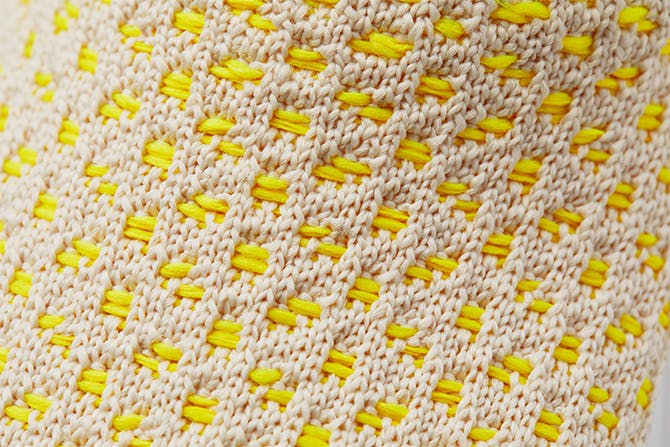 Our Honeycomb assortment has gone through a bit of an evolution over time. To start, we introduced this new texture with a trio of our best-selling black styles. A few months later, we brightened things up with three unique two-toned styles, each featuring a classic color woven with a cream base. And now, we're excited to announce our latest Honeycomb set in tonal light grey and cream. Adding a sweet touch has never been easier.