All for fun
& fun for all.
We believe shoes should show off your individuality–including pint-sized footwear. That's why our washable kids sneaker collection is a celebration of personality. Here's to encouraging kids to be themselves, from their heads to their
bright-tipped toes.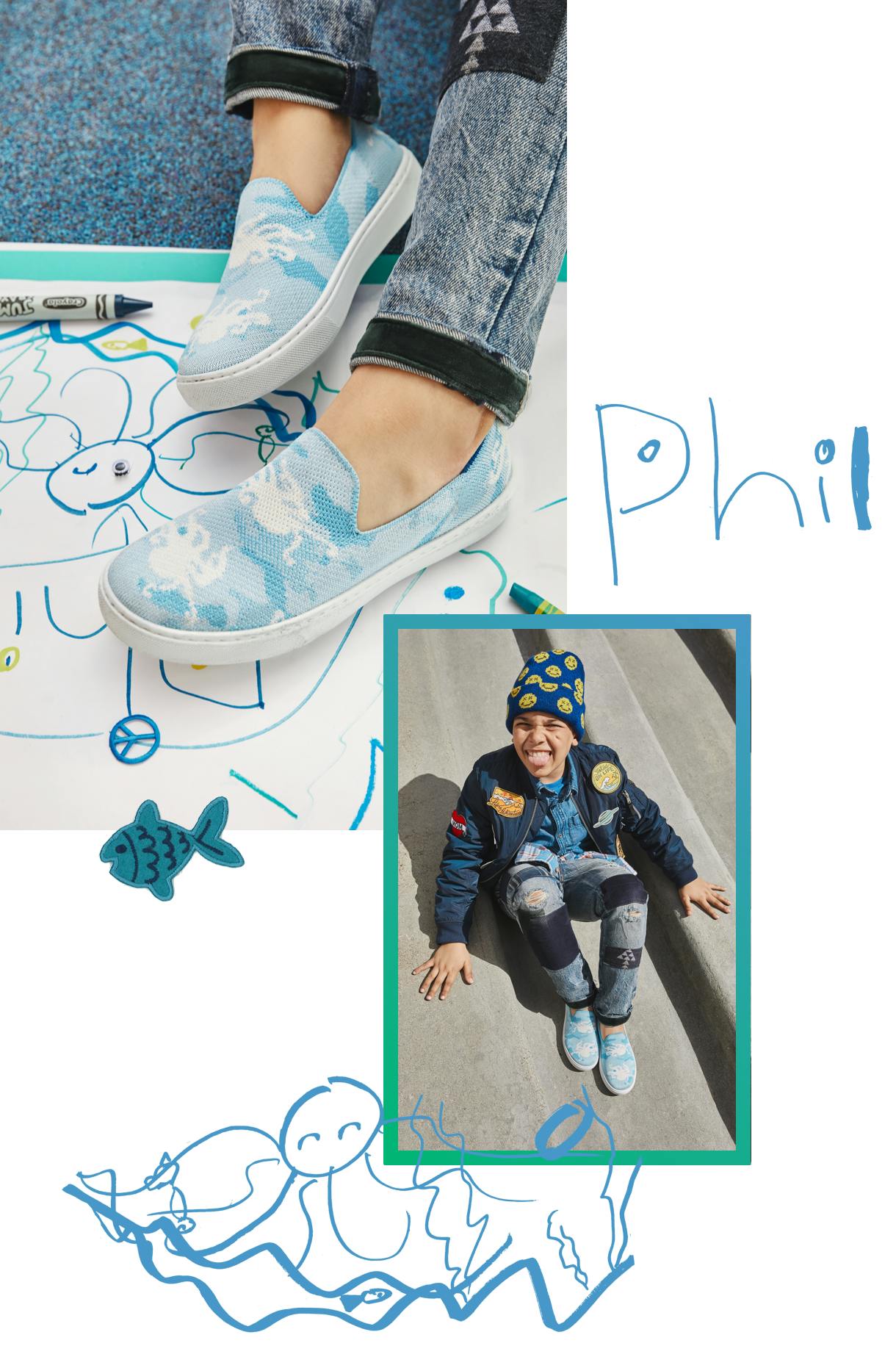 Blue Octopus Camo
Kids Sneaker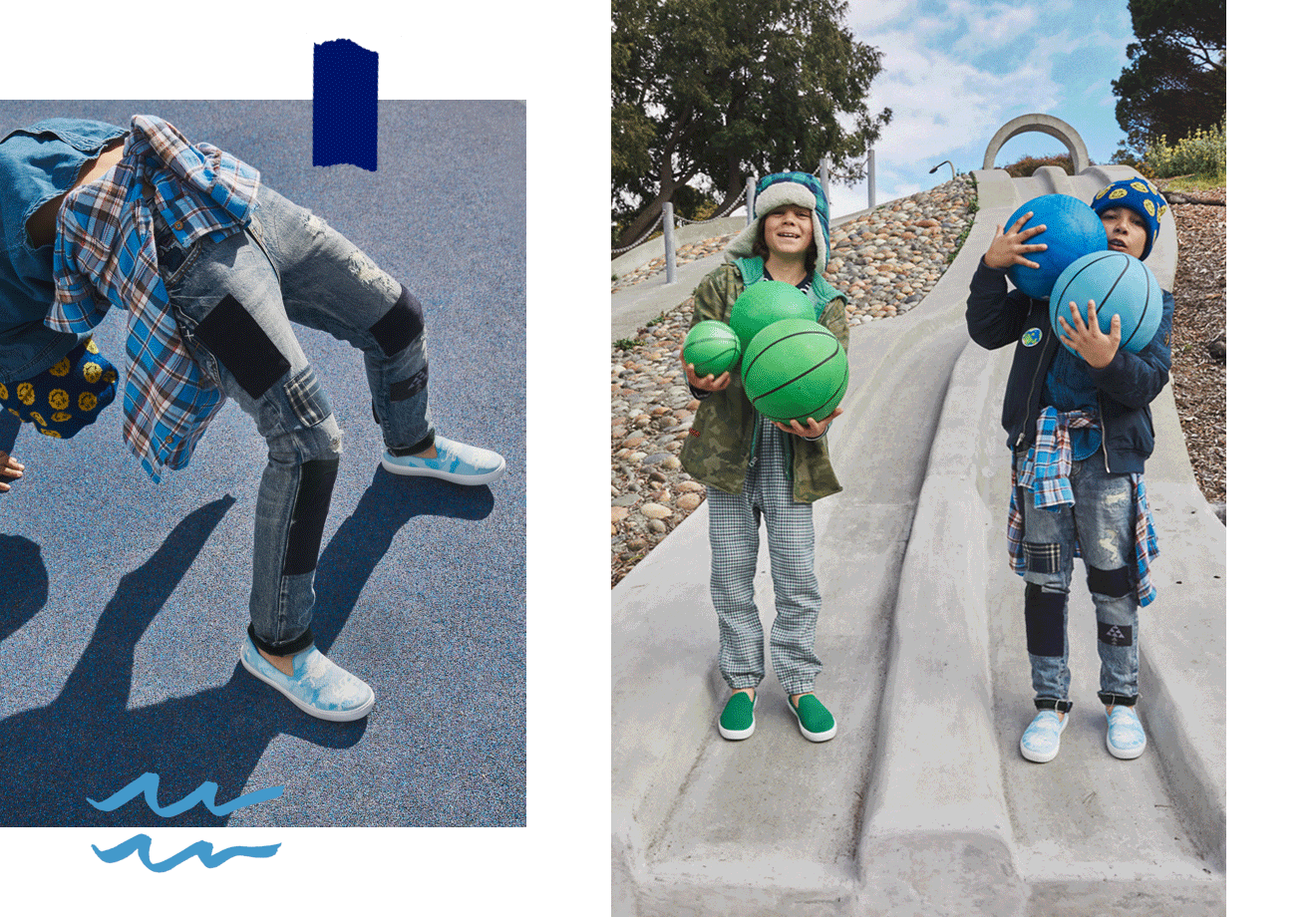 Camo critters.
Take a close peek at the three camo prints and you might spot a friendly four (or eight) legged friend. Speaking of which, have you met our office pooch, Waffles?
SHOP NOW
Yellow Puppy Camo
Kids Sneaker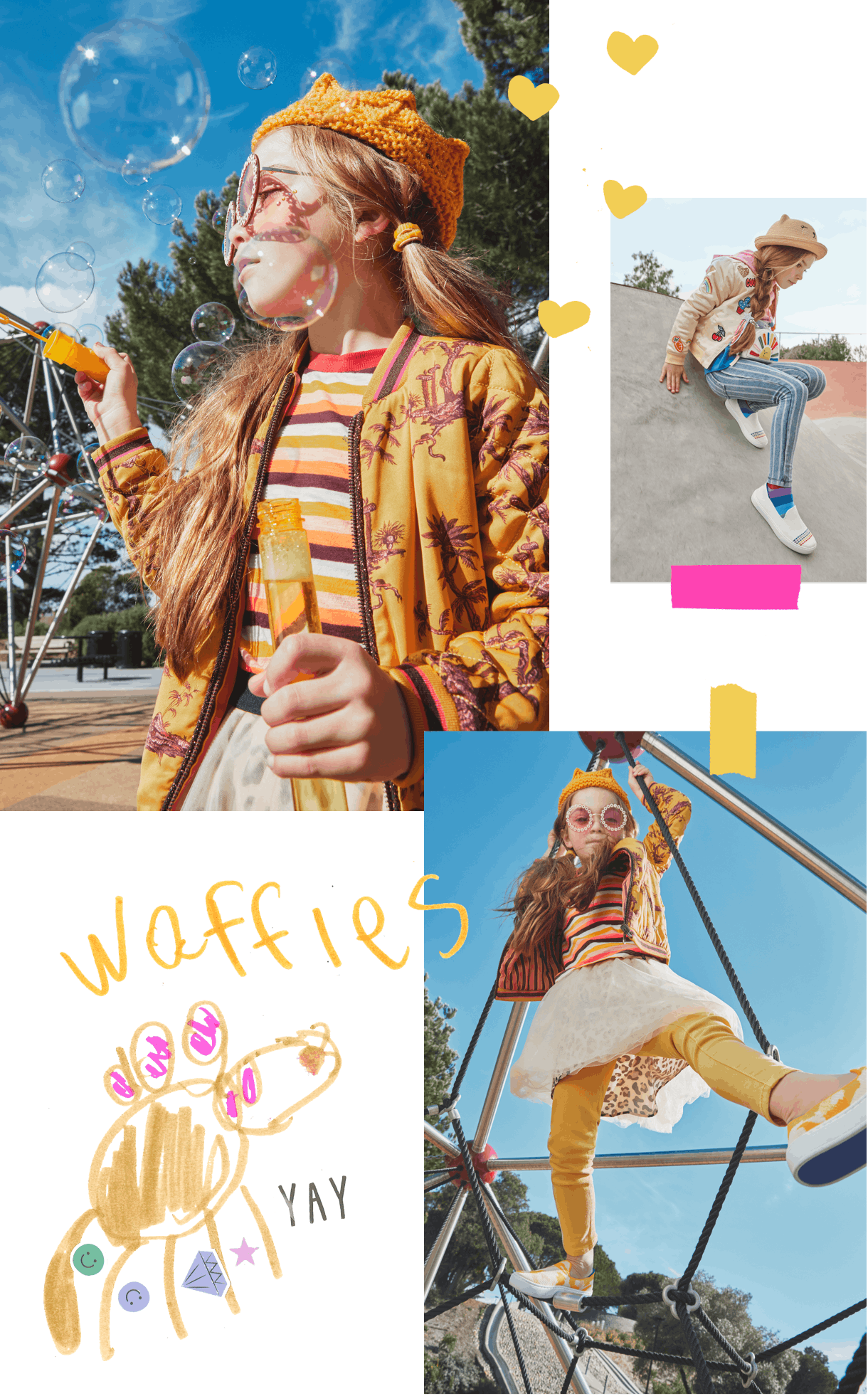 From field trips to swing sets, backyard romps to recess breaks, these comfortable sneakers just want to go on adventures.
FIND YOUR FAVES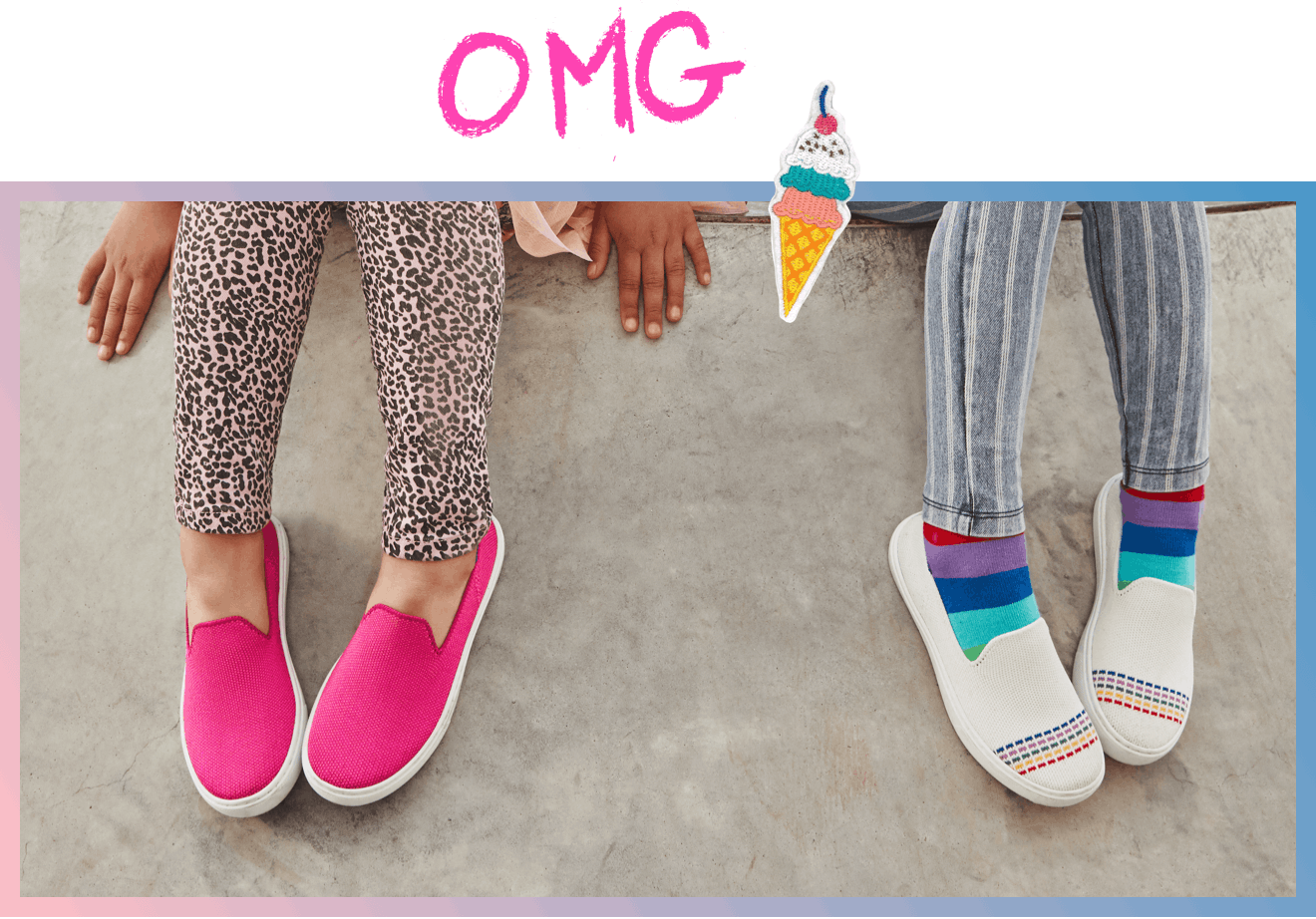 White Rainbow
Kids Sneaker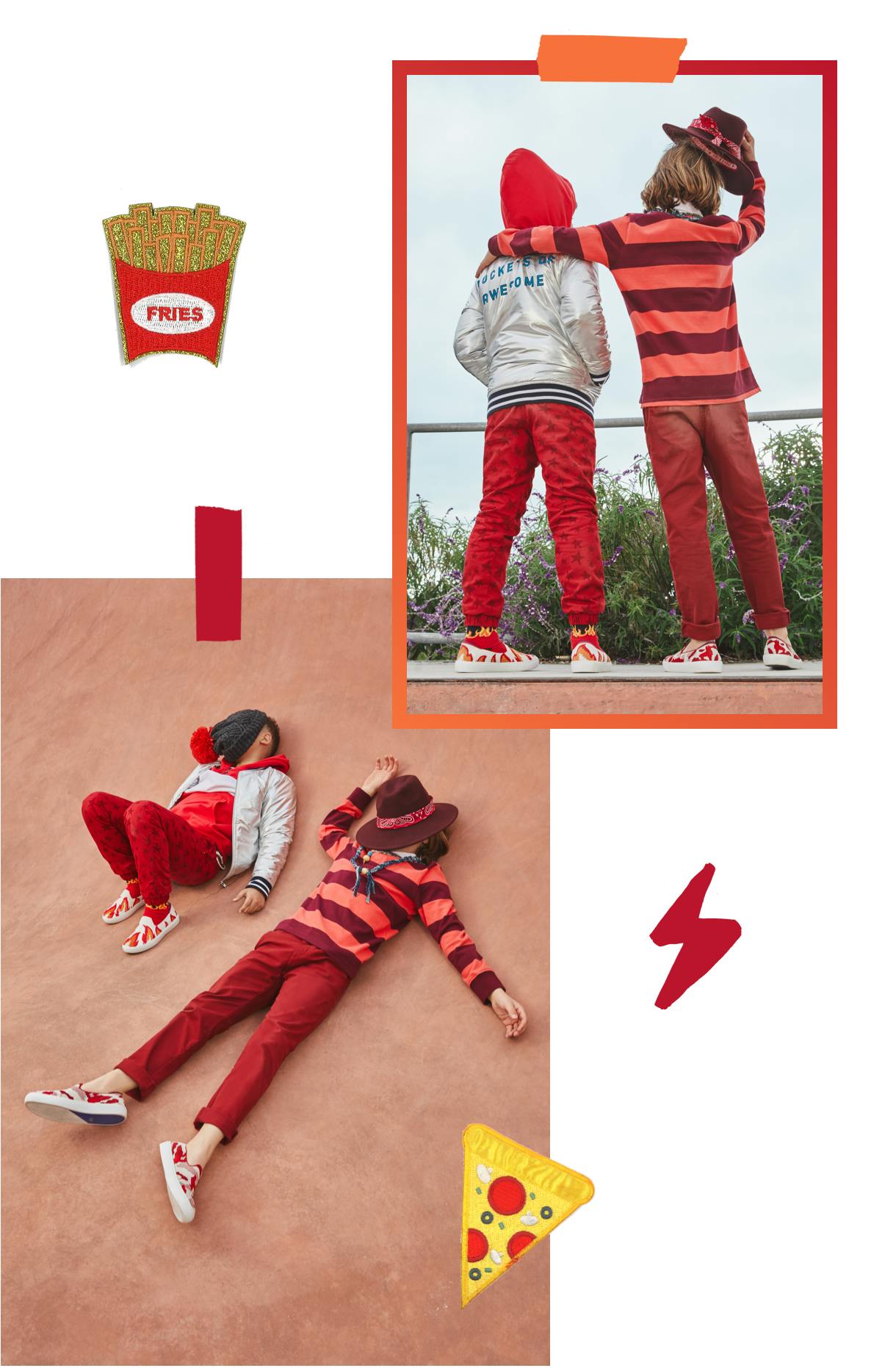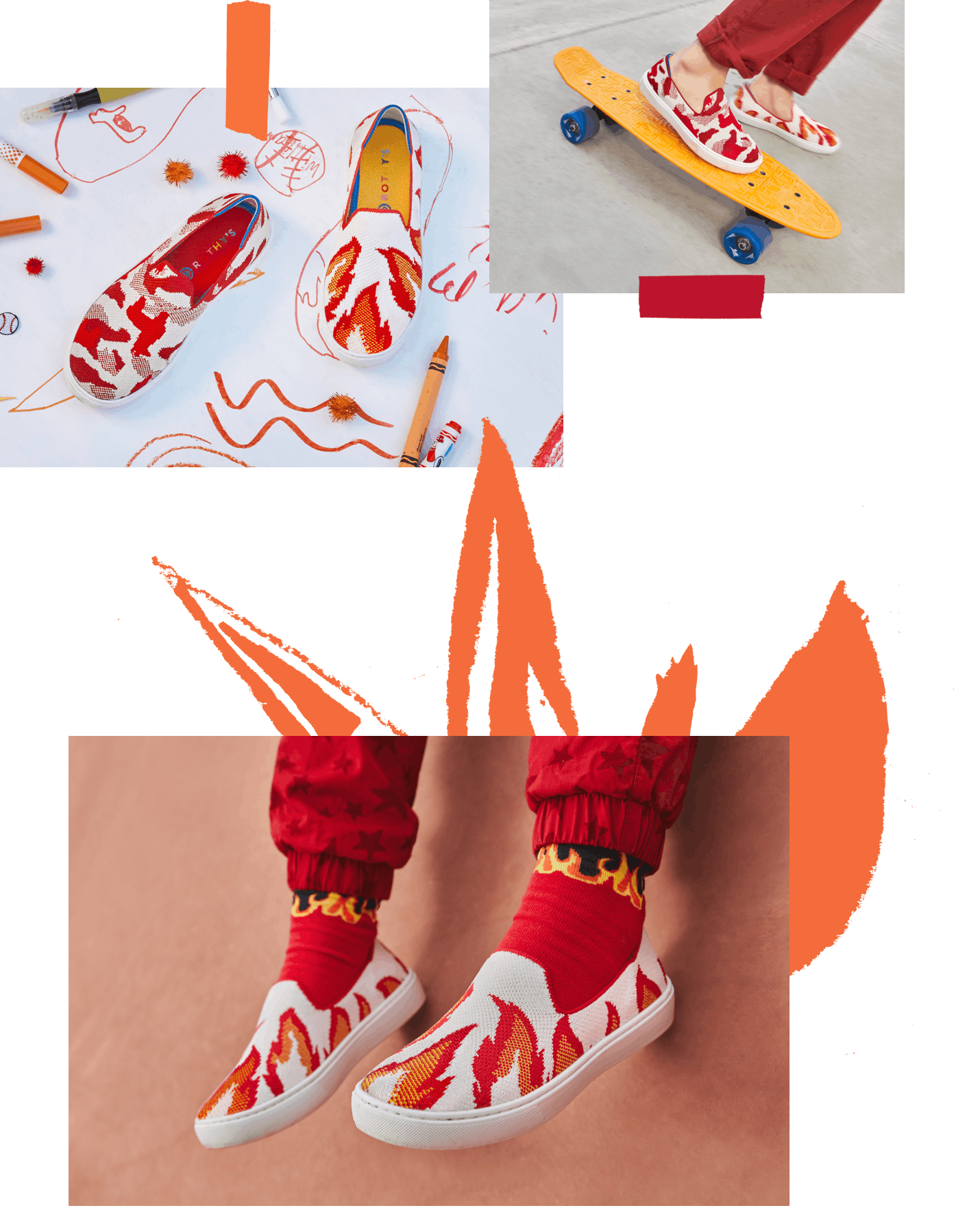 Pass 'em down.
Our durable kicks are 100% machine washable, so they can be freshened up and turned into happy hand-me-downs for younger sibs.
SHOP OUR CARE KIT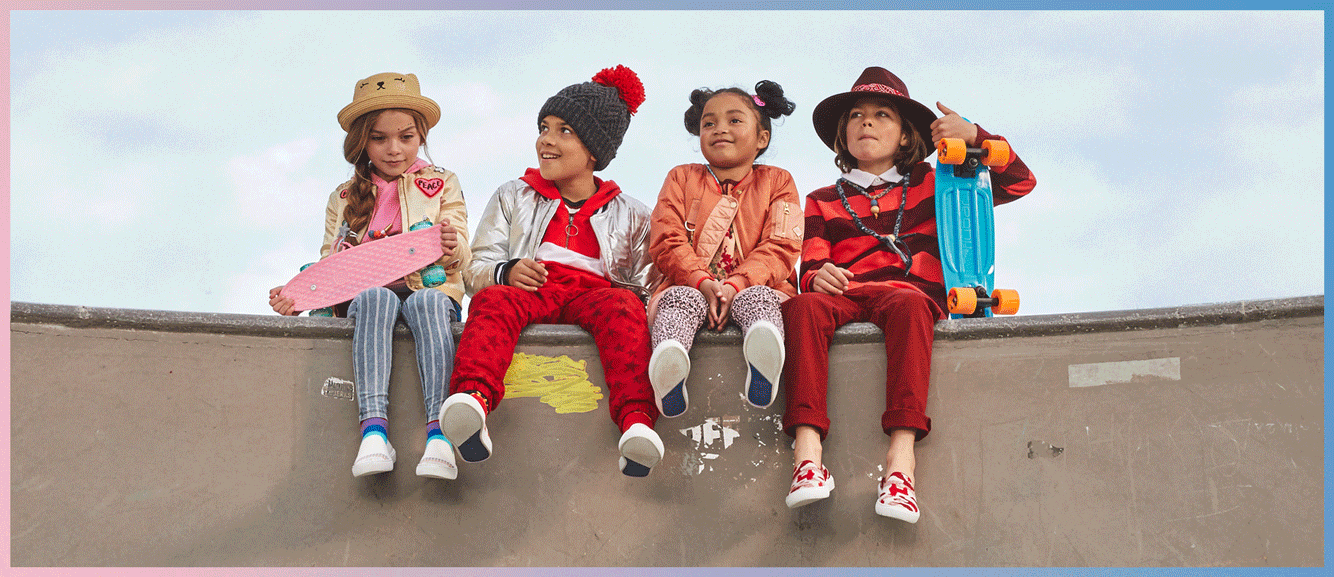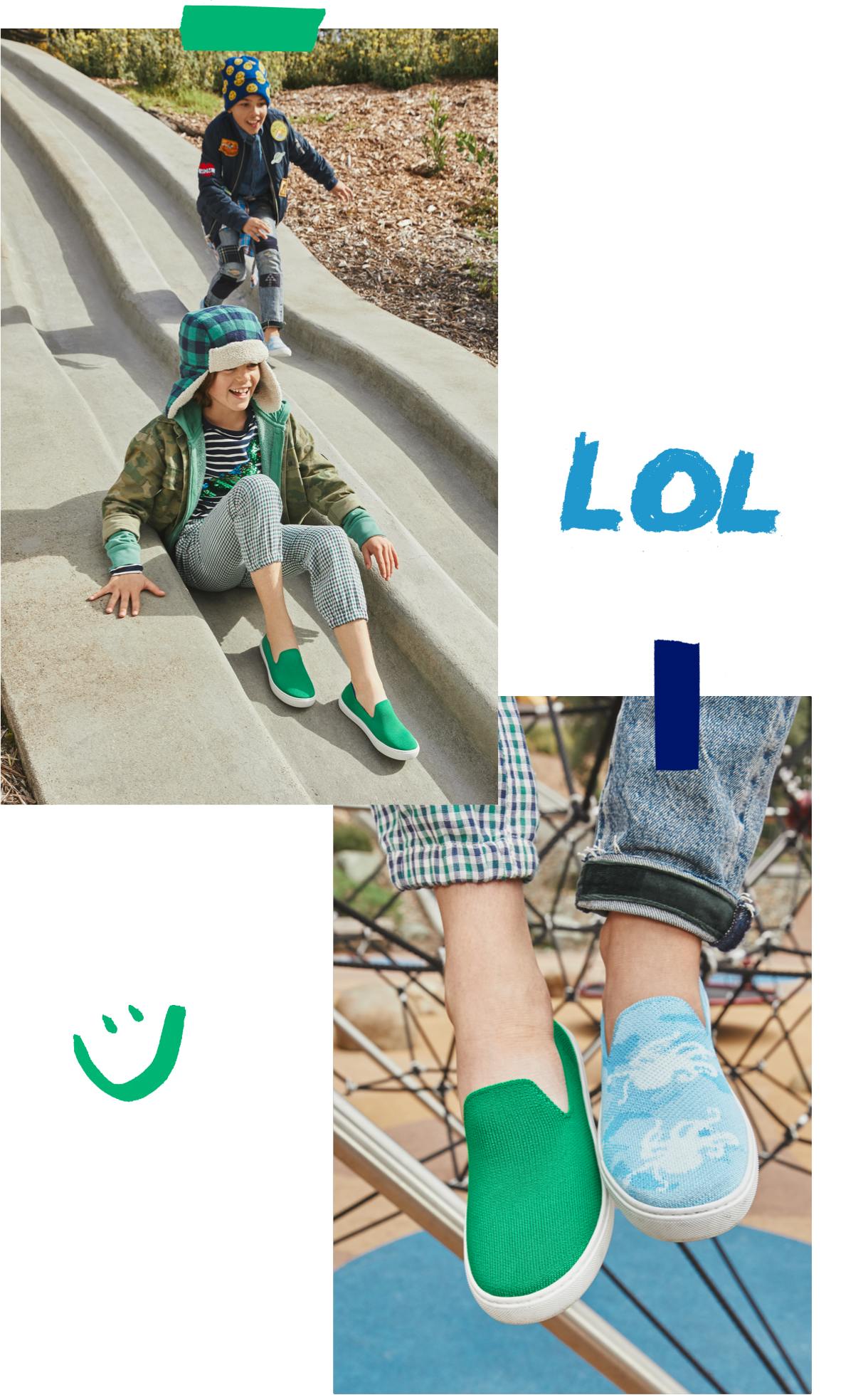 Bright colors, fun patterns, friendly animals. No matter what they're into, we've got kicks to please every kid.
EXPRESS YOURSELF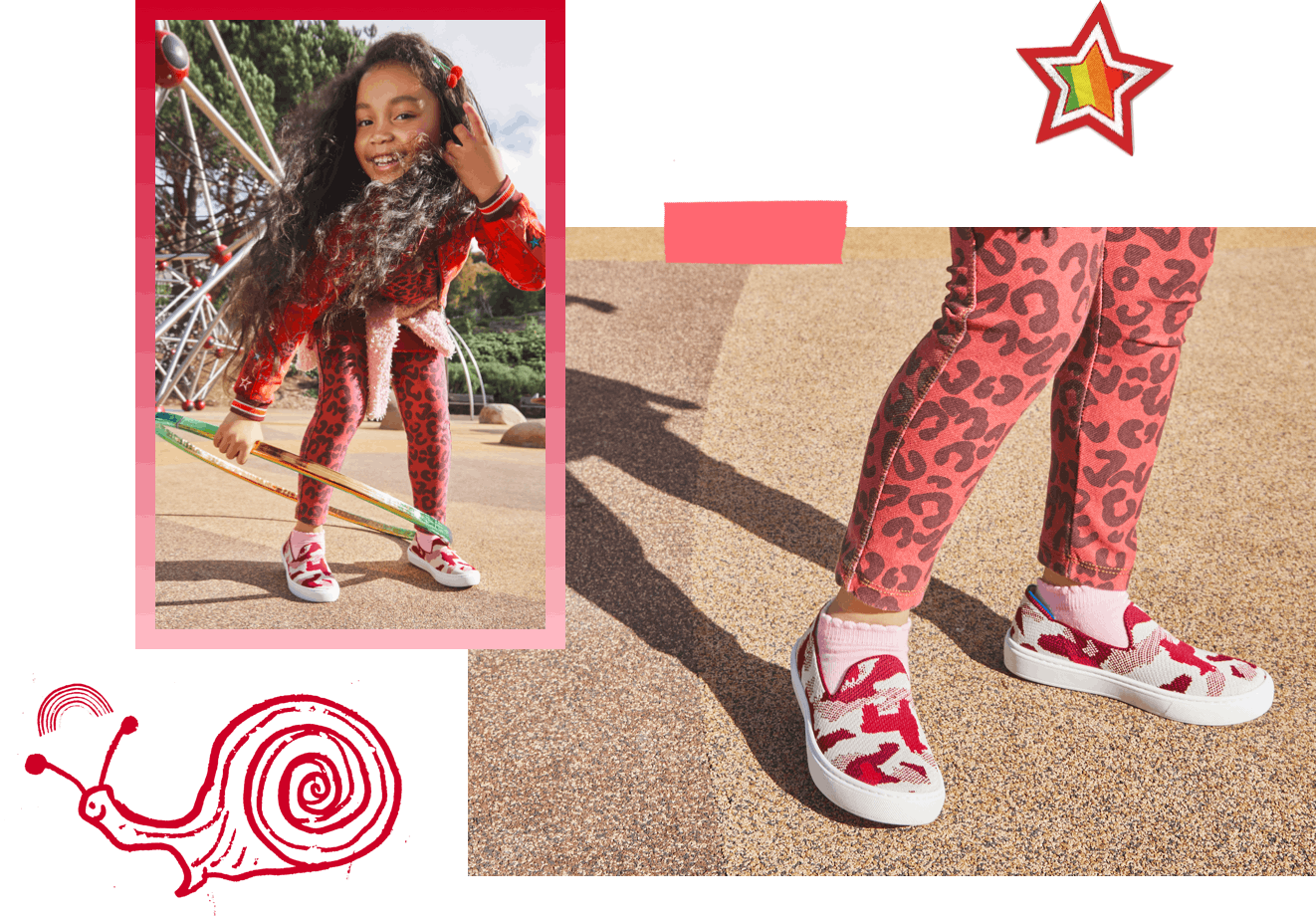 Red Llama Camo
Kids Sneaker