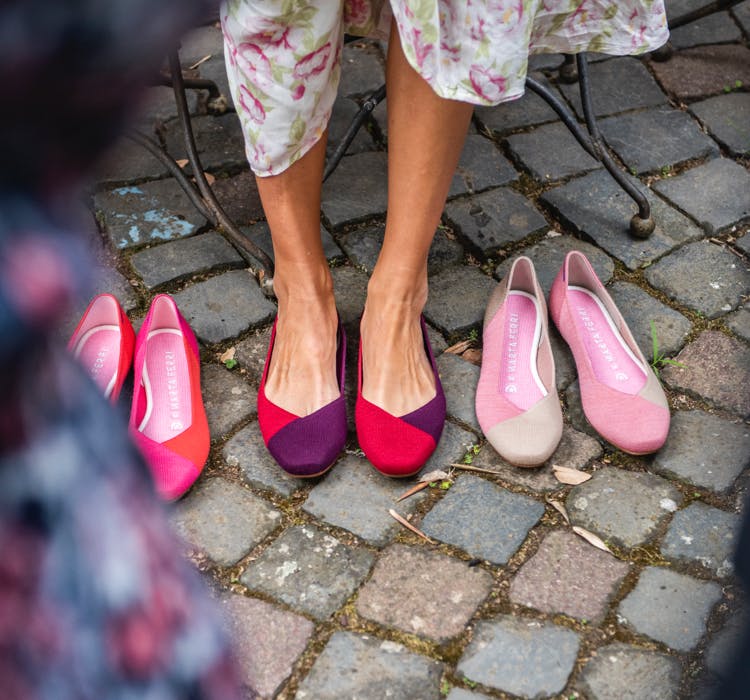 Our perfect partners.
We love pairing up with special collaborators to bring unique creations to life. Because there's really nothing better than making shoes with friends. 
Rothy's x Marta Ferri
We partnered with renowned Italian designer Marta Ferri to create two timeless square-toed silhouettes in our newest material, merino wool. These reimagined styles are decked out in asymmetrical patterns and feminine checks. This collection squares right up.
"The collection looks very Italian, very Ferri and very Rothy's. The fabric is washable merino wool and the outsole is an amazing rubber material. They're beautiful."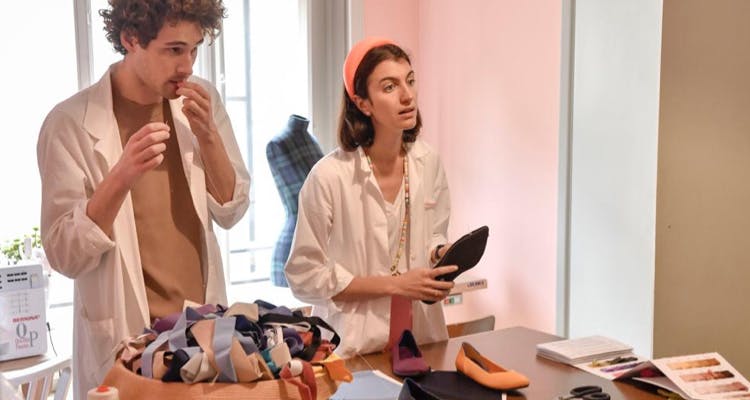 Behind the design.
At Rothy's we transform plastic water bottles into beautiful shoes. And Marta's ability to transform fabric into stylish, wearable creations along with her penchant for sophisticated color palettes makes her a perfect partner. From elevated hues to the modern design, these square-toed shoes are instant classics.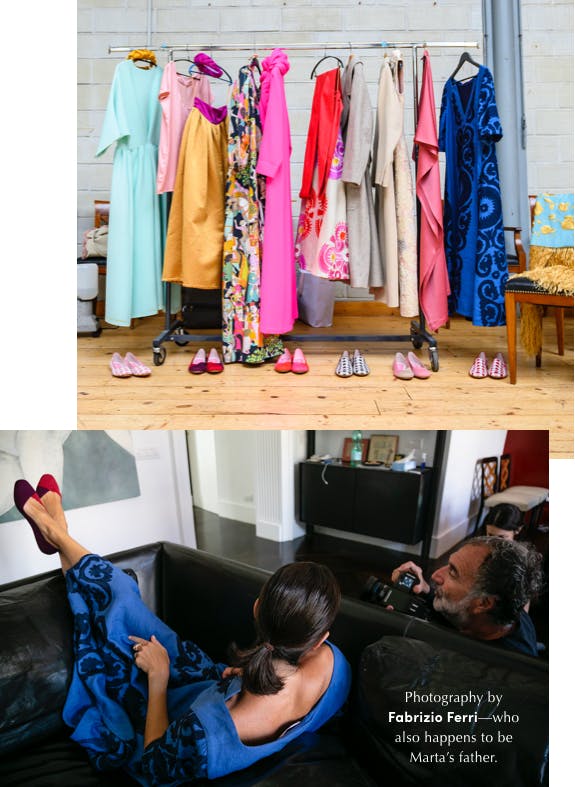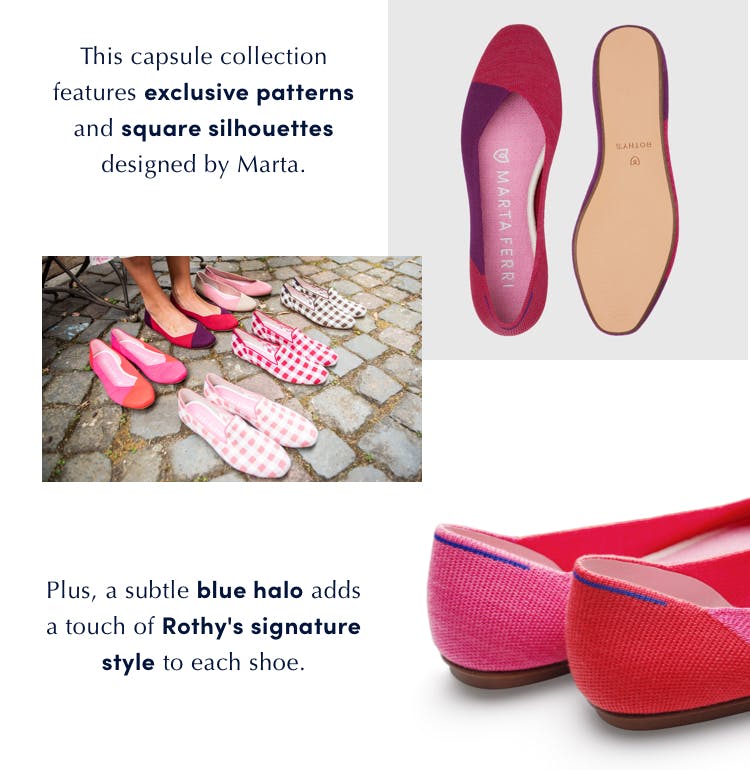 "There is more to the collection than just color and design. Our goal is to transcend trend by sustainably creating something truly timeless."