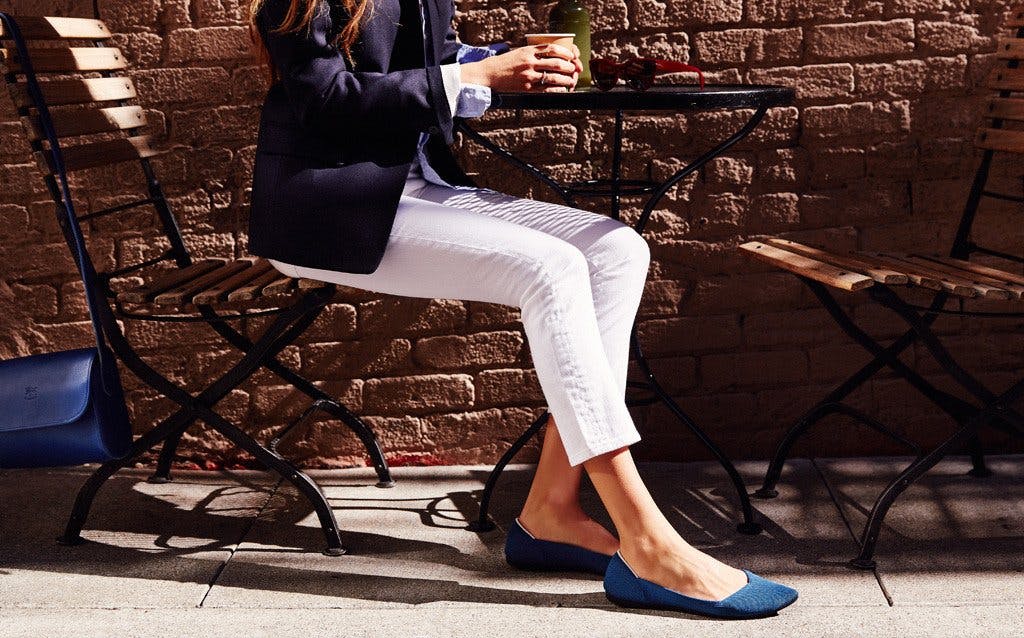 When we need a shoe that's stylish, versatile and comfy enough to keep up with our schedules, we turn to the ballet flat. Here are three head-turning ways to wear Rothy's, whether you're grabbing coffee post-yoga or prepping for a big presentation at work.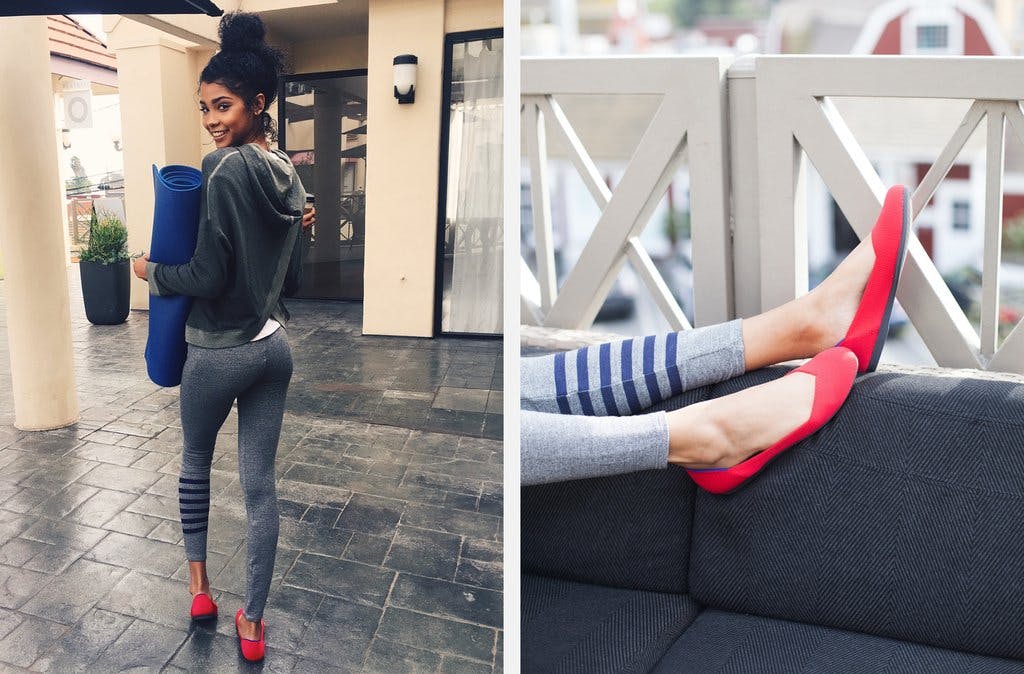 Chic and Sporty
Coming from a workout? Our ballet flat shoes can instantly pull together your post-gym style. Slip them on and you're ready to stop by the café and say hi to a few friends before checking off the next big thing on your to-do list.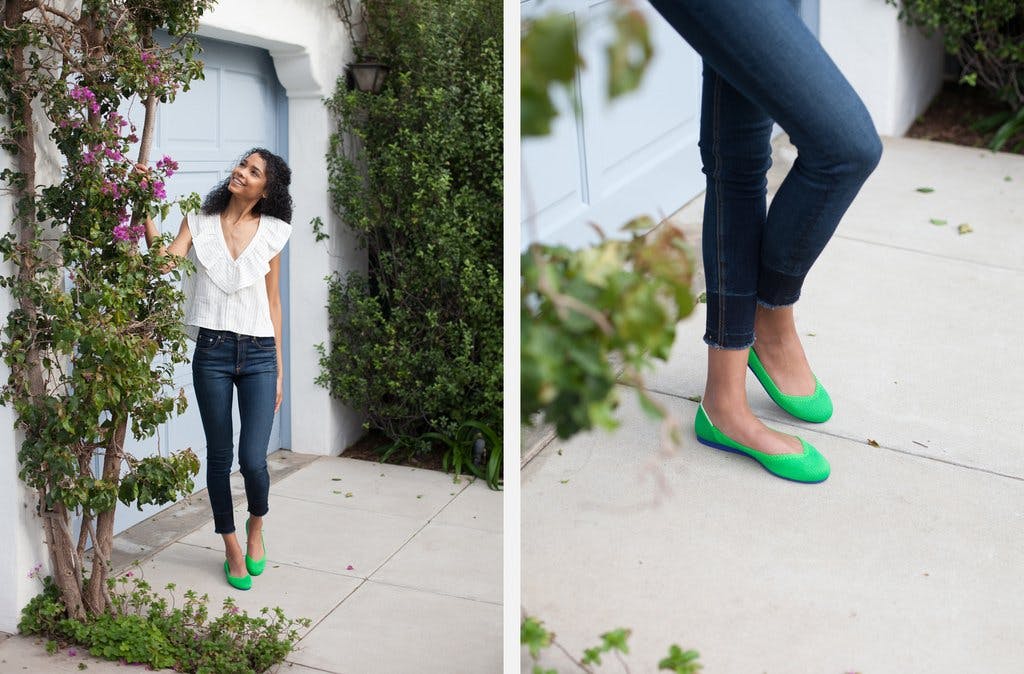 Classic and Feminine
We consider a great pair of jeans and a crisp white top the do-it-all outfit: You can drop off the kids, walk the dog and run errands without changing anything before you head to the office. Ballet flats top it off with a just-right kick of color and pattern.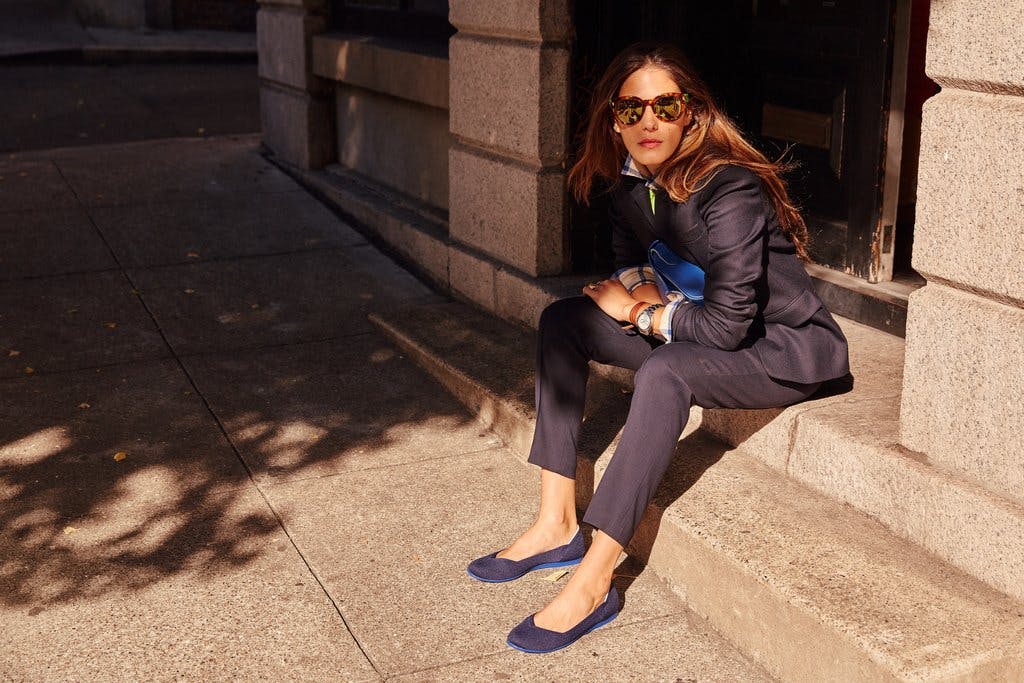 Poised and Professional
Kick off your heels in favor of comfort and versatility without sacrificing style. Rothy's ballet flats let you go from commute to coffee break to conference call blister-free. Style tip: The pointed toe ballet flat adds polish to everything from a feminine skirt to tailored white jeans.